The Big Apple
by Roberta Barberi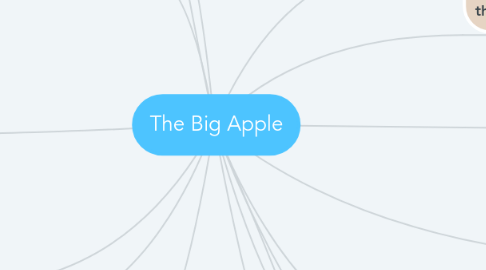 1. New York City is the most densely populated city in the USA
2. New York is an artistic, financial and political center which attracts millions of people from every part of the world
3. Bridges, ferries and tunnels link the districts
4. New York City is built on three islands: Long Islands, Staten Islands and Manhattan
5. The Afro-American community lives in Harlem
6. The city is divided into 5 districts: Manhattan, Brooklyn, The Bronx, Queens and Staten Island
7. Manhattan is the heart of New York City. In this area there is the highest concentration in the world of restaurants, hotels, museums and theatres
8. One of the most famous streets is Fifth Avenue, with elegant buildings and shops
9. Times Square is the heart of Broadway. There are more than 40 professional theatres here
10. Queens is situated on Long Island. There are two international airports: La Guardia and John F. Kennedy
11. People all around the world know The Bronx as the birthplace of hip-hop and rap
12. In Manhattan there is Wall Street, a financial district
13. Central Park is very famous all over the world, it is the largest park in New York.
14. The Statue of Liberty stands in New York Harbour, it was a gift from France to the USA
15. The MOMA is one of the world's biggest art galleries
16. Brooklyn is situated on Long Island. The Brooklyn Bridge connects the NYC districts of Brooklyn and Manhattan.