CEO Business Model
by
Doug Devitre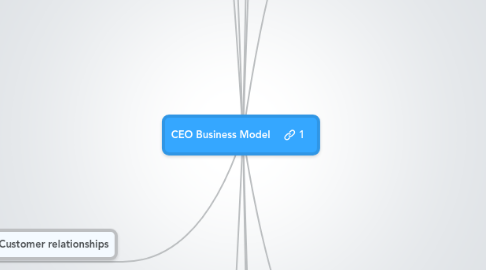 5.0
stars -
32
reviews range from
0
to
5
Video FAQs
SEO from keyword optimization
Viral videos with calls to action
Lead generation
Lead generation
SEO from keyword optimization
Mobile signatures
Productivity
Recurring, Annual awards banquet, Economic Forecast, Customer appreciation party, Broker involvement, Affilate maximization seminar, Expo
Special event, Bootcamp, VIP
Single contribution
Recurring contribution
Promotion, Create a webinar, Dare-aoke, Contest, Video sales letter
Payment, Login to access payment link, Create a demo video
Weddings
Education classes
Meeting rooms
Birthday parties
Staff time
Education content
CE, Cross-sell other designations
Designations, Cross-sell other designations
Webinars, Synchronous, Asynchronous
Affiliate content providers, Membership programs, Products, Revenue share
Advertising
Events
Online marketing
Membership
Pay Per Click/Impression, Social media, Facebook updates, Linkedin announcements, Twitter mentions, Mobile, App, Mobile display, Website blog, Banners, Sidebars
Print, Newsletter, Banner ad, Sidebars, Postcard, Call to action link
YouTube, Call to action link included in video and description
Media, Television, Interviews, Radio, Interviews
Events, Tiered Sponsorship Packages, Premium, Gold, Silver
Course content
Methodology
Invest in secure assets
Use for facility rental
Rent meeting space
REALTOR Brand
Trademark
Advertisers
Sponsors of events
Supplier of services/products
Affiliate members
MLS log-in notices
IDX vendors
What services does a REALTOR use?
Affiliate members
Create value proposition
Deliver message using existing channels
Sell affiliate membership
High clout score
Past presidents
Top brokers
Government officials
Professional speakers
Subject matter experts
Institutions
CRS
REBAC
IREM
Commercial
Investment clubs
Appraisal
Insurance/Mortgage
Television
Radio
Magazine
Reports
Access
Customizable tools
Save time
Save hassles making mistakes
Increase profitability
Increase broker cooperation
Find trusted vendors
Make more money
Serve clients
Save time
Higher perceived value
Credibility
Arbitration on commissions
Trusted advisor
Small investment
Save money on bundled servces
Save time finding preferred services
Keep out of court
Keep your license
Mobile access
Onsite access
Easy to navigate online channels, Calls to action are easily identifiable, Copy is easy to read
Pay dues online
Online registration
Website, SEO, Lead generation
Blog, Subscribe to blog by email, Compelling copy, One call to action
Affiliates
Yelp me out cards
Business cards with call to action
A/B Split testing
HTML design
Auto-responders
List building
Click to call
Voicemail testimonials
Facebook, Pages, Page lists, Page cover, Page admin, Profile optimization, Disclosure, Communication channels, Groups, Create community docs, Advertising, Engagement, Integration
LInkedin, Groups, Profile/company optimization, Keyword, Web links, Conversion, Integration, Slideshare, Blog
Twitter, List building, Create lists from customer segments, Listening, Twilert, Engagement, Hootsuite, @mentions, RTs, Hashtags, Pictures, Compelling headlines, Scheduling, Instagram, Integration, Hootsuite, Instagram, Twitvid, Foursquare, Mobile, Hootsuite, Twitvid, Foursquare
Avectra
Facebook groups
Linkedin groups
Live store
Education classes
Online store
Database rental
Online video FAQs
Online store
Skype
Join.me
Telephone, Voicemail, Click to call
Live chat, Live chat service, Skype, Meebo
Distinguished awards
Special invitations to events
Contests
Twitter hashtags
YouTube playlists
Slideshare presentations
Import RSS feeds
Taking invetory
How many members do you have?
How many members have done one transaction?
How many members have logged in MLS in last 3 months?
List building
Online form, Embed code, Link to form
SMS opt-in, Facebook page, Twitter follow, Constant Contact email
Groups
Members, International, Commerical, Property management, Residential
Broker owners, Large sized, Medium sized, Small independent
Suppliers, REALTOR vendors, Association vendors
Affiliates, Content providers, Vendors
Consumers, Public advocacy, MLS, Referral
Influencers, RPAC major donors, Social media influencers, Politicians