EdTech Tools and Classroom Resources
by
Toni Krasnic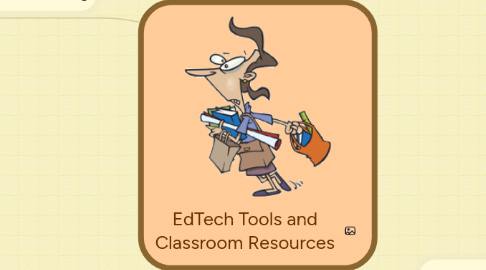 5.0
stars -
3
reviews range from
0
to
5
EdTech Tools and Classroom Resources
Learning Management Systems (LMS)
Udutu
Free course authoring and LMS.
Run a complete online learning program.
Lesson Planning
Tools & resources for teachers.
Educational tools for teachers.
Math & logic problems.
Math resources.
Open resources.
Collaborate with educators.
Build and share lessons.
Place to create and share modules.
Free learning resources.
Gates-funded OER and project-based learning (PBL) curriculum designed to align with Common Core State Standards.
One of the oldest repositories of education resources online, providing a variety of activities, lessons plans, projects, and assessments.
Online library of OER high school and AP courses.
A community that shares resources.
Math resources.
Free-to-Use Teaching and Learning Content from Around the World.
Lots of school-related resources.
Web-tool to organize your lessons.
Owned by Google.
Run by the American Federation of Teachers. Free.
Lots of useful resources for lectures.
Great resource for kids, parents, and teachers.
K-5.
Free resources.
Online teacher resources.
Marketplace for teachers.
Other Resources
The internet catalogue for students, teachers, administrators & parents.Over 20,000 relevant links personally selected by Jerry.
Reviews and collections of edtech resources.
Discover and learn about web tools.
Other
EdTech Tools
Video capturing.
Annotary helps you bookmark web pages, make highlights, take notes, and share with others. Pages stay highlighted, thoughts stay organized.
High quality voice recordings
Manage projects
All media together in one place.
Capture student behavior and compile reports.
Remove clutter from YouTube videos.
Translate from English to English to explore alternate ways of expressing the same idea.
Tools to brainstorm, create cartoons, and edit audio and video.
Bookmarking and web notes.
Free tool that integrates everything you need to search, organize and create academic literature in a single application: a digital library, reference manager, PDF and file manager, note taking and mind mapping.
Cloud storage.
Digital clipboard.
Cloud-based notes.
Free logo designs.
Mash music, photos, videos, and other media.
Create & share documents.
Social Learning
Screen sharing tool.
Catalog online resources on a topic and share them with the user's social network.
Collect and organize information/files.
Share and discover common formative assessments and track mastery of state and Common Core standards.
Learning playlist.
Mind map of all mind mapping programs
Create social networks.
Search engine solely for educational information available online.
Social network to study together.
A content sharing service that allows members to "pin" images, videos and other objects to their pinboard.
Great looking presentations
Create flashcards for free.
Manage lessons and share content.
Share your screen instantly.
Create free screencasts.
Free interactive online whiteboard.Great for online collaboration.
Talk and hold video conferences online.
Educational videos you can adapt for the classroom.
Free tool to create timelines.
Manage projects
Personalized way of learning languages.
Real-time online collaboration.
Visual space platform to publish, post, share text, images, and videos.
Genrate "word clouds" from text that you provide
Zotero
Collect, manage, cite, and share research resources.