โครงสร้างของโลก
by Jacky Chan Anuchit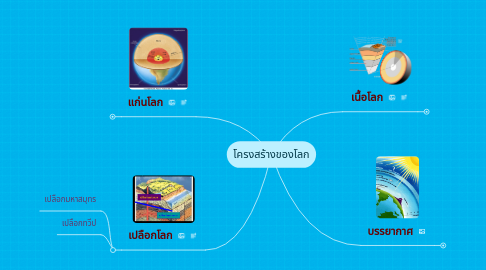 1. แก่นโลก
1.1. What are the strengths of your company?
1.2. What do other companies see as your strengths?
2. บรรยากาศ
2.1. Is there any outstanding debt or large loan?
2.2. What is your competition doing?
3. เนื้อโลก
3.1. Areas you should avoid?
3.2. What are some weaknesses seen by other companies?
4. เปลือกโลก
4.1. เปลือกมหาสมุทร
4.2. เปลือกทวีป