УМК Virginia Evans Spotlight 5 Module 2a I'm from ...
by
Наталья Осипова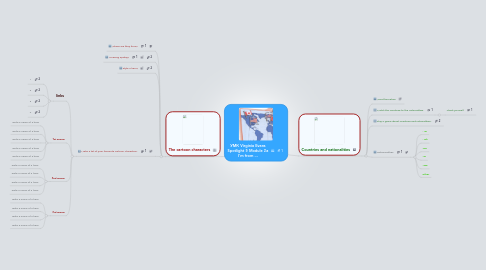 0.0
stars - reviews range from
0
to
5
Countries and nationalities
Word formation
We use -ish, -ian, -er, -ese to form nationalities
Match the countries to the nationalities.
Nationaolities
Group the nationalities under -an, -ish, -ian, -er, -ese, other. Use the list of geographical names to add one more to each group.
Where are they from?
Do you know the cartoon characters and people in the pictures? Where are they from? A: Where's Avril lavign from? B: She's from Canada? She's Canadian.
Listen to the text about American cartoon character then read and answer the questions.
Would you like to design your own superhero? Choose a hero, give them the powers that you want then tell about your hero to the class.
Divide into three groups then surf the internet using the following links and choose your favourite cartoon characters