Essential Qhuestions(photo represents how its a big mess, and when looking in on it, it shows some parts more clear)(our photo)
by Nathan Skewis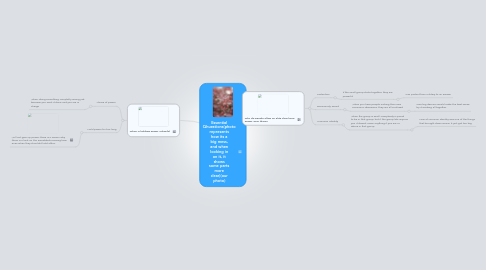 1. Why do people allow an elite class have power over them?
1.1. Protection
1.1.1. If the small group sticks together, they are powerful
1.1.1.1. Can protect from military to an assasin
1.2. Economicly sound
1.2.1. When you have people making their own economic descisions. they are all confused
1.2.1.1. One big descion would make the best sense by it working all together
1.3. Common Identity
1.3.1. When the group is small, everybody is proud to be in that group, but if the group lets anyone join it dosent mean anything if you are or where in that group
1.3.1.1. Loss of common identity was one of the things that brought down Rome, it just got too big
2. When is holding power unlawful
2.1. Abuse of power
2.1.1. When doing something completly wrong just because you want it done and you are in charge
2.2. Held power for too long
2.2.1. Will not give up power, there is a reason why there is a limit on the Presiddents serving term even when they shouldnt hold office.