10 Simple Things To Check To Rapidly Improve Your web Site Performance
by
Robin Good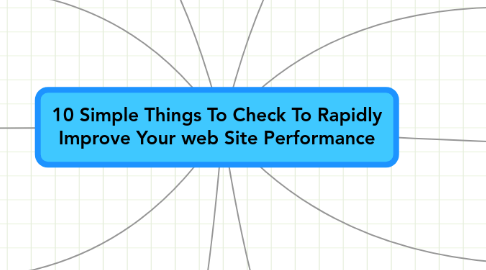 5.0
stars -
1
reviews range from
0
to
5
10 Simple Things To Check To Rapidly Improve Your web Site Performance
10) Ads Integration
Is it taking away too much vertical space for nothing?
Does it say clearly what you are about?
3) Is there content above the fold?
Do you have one hundred and one things calling for attention?
Group key related items together and mute or drop all that is not key - less is more from a user viewpoint
Make sure you have a good About page that is up to date and which provides some real information about the PEOPLE, behind your site.
Provide easy to find information about where you are located or where you can be reached - everytime that it is possible offer multiple alternative ways to contact you
Display discretely but consistently article author's name and last name, date of publication
Do provide for all images and other content sources you may have cited or re-used in your content
6) Navigation - can one easily find other relevant content on your site?
7) Content Legibility
9) Content Distribution