Textiles in Thailand - A Map of Questions
by Carmichael Library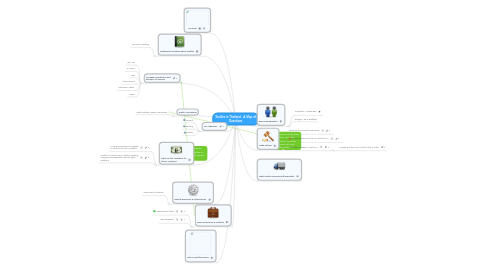 1. Footwear Distributors and Retailers of America
1.1. Wal-Mart
1.2. JC Penny
1.3. Nike
1.4. Shoe Carnival
1.5. Rack Room Shoes
1.6. Macy's
2. Basic Demographics
2.1. Population - 65,856,000
2.2. Religion - 83 % Buddhist
3. Trade Policies
3.1. There is a Trans-Pacific Partnership
3.2. Primary agreement is the US-Thailand FTA
3.3. Affordable Footwear Act of 2011
3.3.1. According to the LOC, this bill is still in limbo
4. What textiles are imported/exported?
5. Natural Resources & Infrastructure
5.1. 2530 miles of railroads
6. Role in World Economy
7. Major Companies & Products
7.1. Mikasa (soccer balls)
7.2. Nike (footwear)
8. What are the conditions for factory workers?
8.1. Many Burmese women migrate to Thailand to work in textiles.
8.2. Workers in Natural Fruit, a food processing company are subjected to human rights violations.
9. Key Industries
9.1. Cement
9.2. Banking
9.3. Textiles
10. Textile Associations
10.1. Retail Industry Leaders Association
11. Professional Meetings about Textiles
11.1. 2013 RILA meeting
12. concepts