The Digital Divide
by
Ian Brown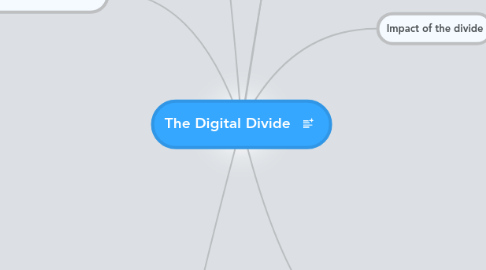 0.0
stars - reviews range from
0
to
5
The Digital Divide
Items in blue are exam board headings
Factors creating the divide
The links under 'impact of the divide' are mostly also relevant to this section. Impacts and causes are often discussed together.
technological
broadband
hardware (see reports and stats)
no internet access
income vs broadband
economic
price and other factors discussed
social
the gender gap
age
pre conceived ideas
geographical
rural areas face widening divide
the global picture
internet geography
broadband map of the UK
world broadband map
fear of technology
lack of training
lack of opportunity
lack of motivation
society issues
government innefective
role models (not present)
education and training
Impact of the divide
economic
counting the cost - story
lack of digital skills - story
social
Impact on society can be draw from all areas of the mind map. In particular it is important to identify groups of people for who the impact will be 'worst' as well as the overall impact
elderly left behind
poverty trap
educational
digital exclusion
libraries closing
importance of access
educational disadvantage
award winners
cultural
impact on language
commercialisation
report on Nigeria (see negatives)
effect on local custom
endangered local tradition
The extent of the divide
family spending
key stats
Measures being taken
are they working?
the benefit
why close the gap?
action
olympic legacy
enocuraging women in ICT
news
What else can be done?
this is a good website!!!
Social Networking
advantage
keep in touch with friends...
disadvantage
too much time spent on the computer!