What would science look like if it were invented today?
by
Francois Dongier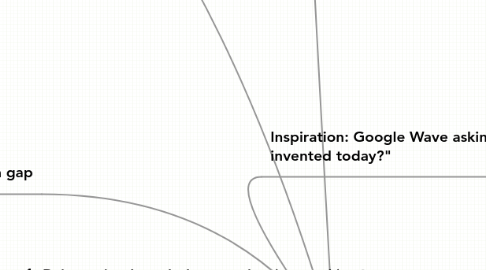 0.0
stars -
0
reviews range from
0
to
5
identify, then close a gap
identify a gap
close the gap
Planning: an idea on how to bridge or close the gap
Realization: the means to put the idea into practice
Verification: independent assessment of the realization
Communication (during the 3 above stages)
With the new technology
Examples of ways for structuring knowledge
practical aspects of organizing knowledge in online environments
collaboratively creating, editing and maintaining a central set of interlinked knowledge elements
scholarly pages on the web are not optimally connected
relative merits of paper-based vs online-based scholarly communication
"micropublishing" (ff Michael Nielsen)
simultaneous writing
meta-level(s) and writing level(s)
contextualisation (consider language / language independence / file format)
Part 3: Reinventing science funding
Public funding environments
non-public funding environments (see also Part V)
Part 4: 'Open Science' revisited: Which kind of 'openness' and for whom?
Education/ culture: Knowledge structuring as personal traits/ group habits
'open' accessibility
open co-authorship
any other aspects?
Part 5: Commodification of academic research
some definitions
?
research process