Website Planning
by
Hadon Westerby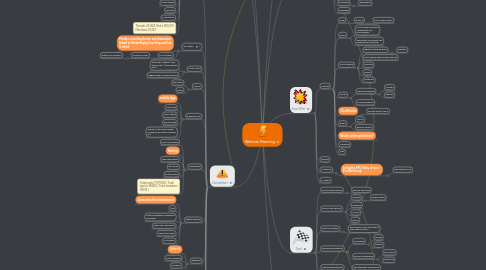 0.0
stars -
0
reviews range from
0
to
5
Website Planning
Our members have made a total of 13,464 posts in 1,519 threads. We currently have 263 members registered.
Something for each nation?
Your Opportunity
Products
Clothing, Personal, Team
Equipment, Personal, Ground
Software
Hardware
Books
Partner
Audiences
Authority
Blog
Goal
Sell your own products
Become own brand
Sell your own services
Coaching, Holiday Camps
Marketing
Courses
Fitness
Grow your visibility
Drive traffic in order to be able to upsell other products
Sell third party products
Advertising, Affiliate, Adsense
3rd Party Partnerships, Dan Cottrell, Rugby Site
Create membership site
Sell Newsletter subscriptions
Could grow to do other sports?
Hockey
Crickety
Football etc
Your Offer
Features
Shop, Auctions, link to rugby charity?
Forum, A lot of forums are about competitions and tournamewnts, Opportunity to be about club development and growth
Social Network, Where to watch the game, GameDay, Don't want to leave the site to do this, Facebook, Twitter, Google etc
Groups, Game Development, Coaches, Referees, Club Development
ChatRooms, Planned specific topics
Blogs?, Topics?, Become a writer?
Watch online games live?
Classifieds
Jobs
Benefits
Uniqueness
Linked to RFU 6 Key drivers - Pre World cup, Then switch focus?
So What?
Audience
Demographic
Currently Involved, Want to learn and improve, Players, Fitness, Supplements, Equipment
Past Involved, Commentary, Leagues and Competitions, Predictions
Behavior
Gathering Points
RDO's, CRCs and RFU Staff
Twitter
Niche
Level of engagement
Competition
Profitability
Interest
Expertise
Branding
Content
Personality
Humorous
Positioning
Names
Huddle
Connected
Ready
SportyShout
Hub
blackboard, chalkandtalk
RaveRugby
Rugby Union, Northen and Southern Hemisphere, Interviews
Rugby League, News
Forums, Organised by hemsipsher and competition name and struture, Rugby League, Gaming
Online Gaming
PodCasts
Competitions
Threads 25,824 Posts 569,031 Members 29,167
Purely a coaching forum and discussion linked to BetterRugbyCoaching and Dan Cottrell
2215 members, Too small a niche?, Quality over Quantity?
ScrumV.co.uk
Total posts 1288526 | Total topics 54927 | Total members 3337 |
Piggybacking off the below name
ScrumV
BBC based
Welsh
RugbyRefs.com
mobile App
Learn Laws
Sells Clothing
Akuma Rugby
Threads 12,183 Posts 239,980 Members 2,070 Active Members 520
Planet Rugby
Forum from phpbb
Betting
Tables and Results
By country
By tournament
Total posts 1737080 | Total topics 35680 | Total members 13378 |
RugbyClubhouse
Livescores from livescore.in
Slow
Forums arranged by competition and events
Spam: nike, cleaning etc
Shop doesn't work
24 members
Rugby365
Schools
Laws & Referees
Coloumns
1,324 people like Rugby365.com.
vBulletin, Not themed same as homepage
£1 per month premium member
Threads: 16,704, Posts: 450,675, Members: 2,223, Active Members: 774
Front Page Layout untidy
RugbyDump
Primarily videos
Big Twitter presence
6787 members
Our users have posted 222,922 Posts in 9,859 Topics in 15 Forum(s) Last Post, 14 minutes ago at 13:20 By FHLH We have 4,185 Forum Members
Fixture Exchange
Forum Software by Web Wiz Forums® version 10.14
Rolling-Maul.com
Rugby Netwrok
Unofficial England Board
Yorkshirerugby.net
72556 Posts in 4668 Topics by 957 Members., x26Cb's = 24000 members