9 BOX AudioCubes Instrument/Installation Overview
by
Mark Mosher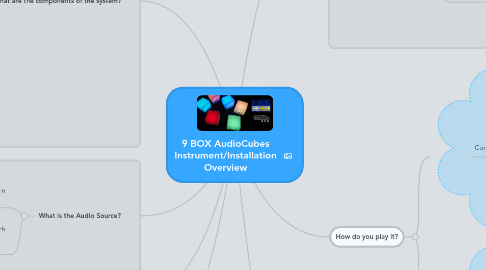 0.0
stars - reviews range from
0
to
5
9 BOX AudioCubes Instrument/Installation Overview
How do People Use It?
Casual Musical Instrument/Interactive Installation for up 6 players
Solo Instrument
What are the components of the system?
8 Precussa AudioCubes
Computer
Custom elements and method of play by Mark Mosher
How do you play it?
Control 9 Box 1
Control 9 Box 2
What is the Audio Source?
18 Audio Samples arranged in 2 3x3 grids or "9 Boxes"
Can create your own "Refills" which you can drag and drop into 9 Boxes
What is it?
Part
Allows up to 6 casual players to instantly make music and shape sound using smart wireless sensor cubes called AudioCubes made by California-based Percussa.
Where can I Learn More
http://markmoshermusic.com/portfolio/9box-audiocubes-instrument/
How much is it?
All my templates are free under Creative Commons CC-BY-NC.
You'll need to buy other off the shelf components