Place of experience
by
Gazilion Gazer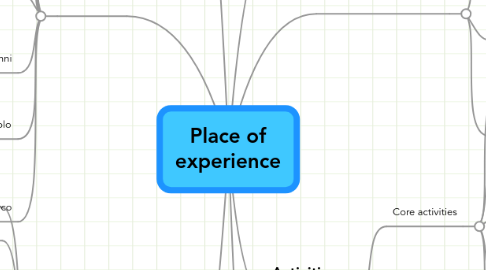 0.0
stars - reviews range from
0
to
5
Place of experience
Business model
Revenues
Financial sources
Cooperativa
Activities
Core activities
Fashion-related activities
Project outcomes
Feasibility study
List of financial sources
Architectural/space concept
Prototype: imagine a real setup
Definition of activities
Final Report
Final presentation
Case studies
Eataly (proposed by Cantamessa)
Stoll: is it more "open" than Shima?
Wholefoods ( Local Producer Loan Program )
Fondazione Pistoletto
Incubators (MI/TO)
The Hub
Borsa Sociale
Fabbrica del vapore (Milano)
Grameen
Oxfam
Kiva
Salvation army
CentoCanti (eventi e mostre itineranti a Milano)
Nuove Onde
Docks Dora
ToolBox Torino
Zegna
TODOs
New report index
Rent of Shima machineries: is it possible?
What is the max production in a day?
Shima programmer: part-time or on-demand
Domenico
Kate
Giovanni
Paolo
Marco
ASP midterm review: The non‐profit and "cultural producer" model is risky if developed as an alternative to the "for profit" model envisioned by the other two teams. Should consider seeing it as a complement. In any case, it is important to detail the feasibility study at a sufficient degree.
Store
One four-season Shima machinery
Part time / on demand Shima programmer
Person to make it possible to rent nightly machinery hours