Modelo bioecológico do desnvolvimento de Urie Bronfenbrenner
by
Katia Valerio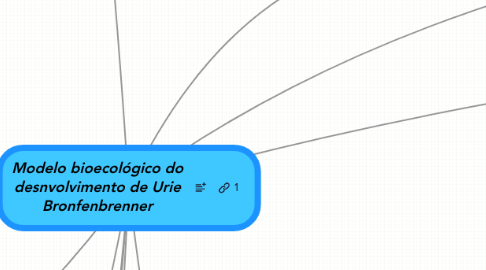 0.0
stars -
0
reviews range from
0
to
5
Summary of the text: HAUCK, Mirjam. Metacognitive knowledge, metacognitive strategies, and CALL. In: EGBERT & PETRIE. http://eurocallteachereducation.ning.com/profile/MirjamHauck
Autonomous learners are those who have learnt how to learn - have acquired the learning strategies, the knowledge about learning, the attitude that enables them to use these skills & knowledge confidently, flexibly, appropriately and independently of a teacher (Wenden, 1991).
SELF-DIRECTION OR SELF-REGULATION
DEFINITION
CHALLENGES
ONLINE LEARNING
Technological developments may signify the most profound loss of embodiment we have seen yet (Kress & van Leeuwen, 2001)
Self-knowledge dimension of metacognition: Self-management (students' ability to set up optimal learning conditions for themselves). Result of knowledge and control of cognition.
DEFINITION
SECOND LANGUAGE STRATEGIES
DEFINITION
Learners can be distinguished by the number and range of strategies they use, by the way they apply strategies, and by the appropriateness of their choices. Good learners show adeptness at matching strategies to the task, revealing meta-cognitive knowledge about the task requirements (Chamot, 2001).
Strategic and nonstrategic processes differ in terms of consciousness (Cohen, 1998).
Good lgg learners could be characterized as being aware of their perceptions, attitudes, and abilities and are knowledgeable about the learning process. They demonstrate adeptness at matching strategies to task requirements and learning context. (White, 1999)
PREVIOUS RESEARCH & EXPERIENCE
MCK
MCS
There is a direct link between person or self-knowledge; strategic competence (especially in terms of self-management skills) and successful learning in virtual environments.(Hauk & Hampel)
METACOGNITIVE KNOWLEDGE
DEFINITION
COMPONENTS
CHARACTERISTICS
BELIEFS
AUTONOMY
DEFINITION
Novo nó
Novo nó