A Teacher's Perspective
by
Helen Hardie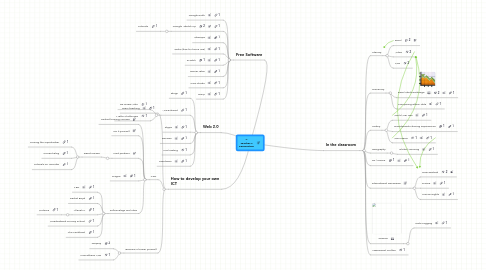 0.0
stars - reviews range from
0
to
5
A Teacher's Perspective
  This is my personal perspective on ICT and its use in my daily life.  It is by no means definitive or perfect but it is aimed to illustrate how in a technological age when pupils we teach are "digital natives" how important our grasp of ICT is.  I am a "digital immigrant" and therefore have lived in an era when technology has not always been so readily available.  I never saw a computer in a classroom until my first teaching post in 1988!  (and strictly speaking it was one in the school) Twenty two years on in schools and we have computer suites, IWBs, scanners, visualisers, digital microscopes, cameras, video cameras, floor robots, websites, blogs etc.  At home we have mobile phones, PCs, laptops, notebooks, iphones, ipods, PSPs, Nintendo DS, Wii etc.  Technology has advanced and  I have endeavoured to keep up!!    Every day I use my mobile phone to make calls, I skype across the world, I use my ipod to communicate by email.  I access facebook to see what friends are up to!! I use my laptop and the various software to write lesson plans, prepare IWB resources, link to flash files, internet wesbites.  I analyse data and profile the class to inform intervention and support.  I write reports.  I explore the internet for information that I don't know, I read other people's blogs for ideas, watch video tutorials and more!   ICT is a powerful and essential part of my life and for the children I teach it will be more so.  I want to inspire the children that I teach to be intuitive about ICT as Jim Rose says "...it will become increasingly important to command ICT skills to prepare for technolgies of the future"  (para 3.44, p 70 Independent Review of the Primary Curriculum: Final Report, 2009).  I can only hope to inspire these children if I have a good grasp of the technology myself and use it effectivey to support teaching and learning.   Once you've learnt a method for addition in maths then you can add - the method doesn't change although the numbers may get harder.  But ICT is not like learning how to do maths, because new technologies are continuously being developed.  Therefore as a teacher I am continuosuly learning and always will be.  You are involved in what may well be your last ICT training for a long time. The reality is that for most of you, after this course, your ICT learning will take place in your own time, now and for the rest of your teaching careers!  
Web 2.0
Free video conferencing
Web conferencing - allowed children to log into a meeting and see david Kinane's desktop.
Pod casting
A TV channel for the school - in progress!
How to develop your own ICT
A class without walls!
CPD
Become a trainer yourself
In the classroom
Literacy
Numeracy
Geography
Apart from using a video to record children's PE / Dance etc how else can ICT be used to support. Year 5 children used Yenka to create a sequence of dance moves with a chosen song for "Wake and Shake". 
International Dimension
During the school's most recent OFSTED the impact of this work was highlighted (December 2007) where they commented  "The curriculum is enhanced by a very good range of visits and visitors that provide first-hand experiences for pupils in a variety of topics and have significant impact on their learning. One effect is the excellent understanding that pupils have of cultures other than their own. This makes them very well prepared for living in a multicultural society. The curriculum's strong global dimension is illustrated by the exciting ICT link with a New Zealand primary school. This is maintained by pupils exchanging information about their lives and school events. The pupils talk enthusiastically about the lesson taught to them by the New Zealand teacher through the web link."
Assessment Profiles
Free Software
Geography / Global Dimension Geotagging
Graphical modelling
Vector graphics / design
Computing (Sequencing and Programming)/  Mathematics / Science / Technology
Programming language using simple building blocks
Create your own computer games
Free Streaming video software
Image manipulation program