getting it together
by
Steve Linquist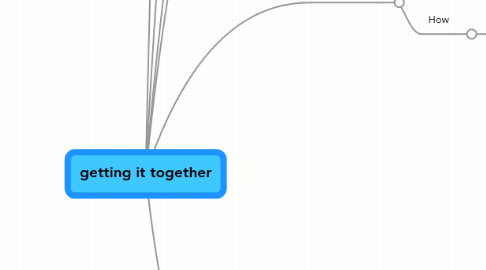 4.0
stars -
1
reviews range from
0
to
5
getting it together
Federal Government
MCTEE
MCEETYA established an AQF Advisory Board to protect the AQF qualifications guidelines and to promote and monitor national implementation of the AQF. On July 1, 2009, the Ministerial Council for Tertiary Education and Employment was established with responsibility for the AQF. (weblinks and information will be updated as they are made available) As a result of a Council of Australian Governments (COAG) decision on 30 April 2009, Ministers agreed to a realignment of roles and responsibilities for the Ministerial Council on Education, Employment, Training and Youth Affairs (MCEETYA) and the Ministerial Council for Vocational and Technical Education (MCVTE). MCEETYA is being replaced by the Ministerial Council for Education, Early Childhood Development and Youth Affairs (MCEECDYA), and the Ministerial Council of Tertiary Education and Employment (MCTEE) replaces MCVTE Responsibilities and Functions As agreed by COAG, MCTEE has responsibility for: Higher Education Vocational Education and Training International Education (non school) Adult and Community Education The Australian Qualifications Framework (AQF) Employment Youth policy relating to participation in tertiary education, work and workforce productivity MCTEE is the key decision-making body and has overall responsibility for the national tertiary education and employment system and has the following key functions: Setting the national priorities and strategic policy directions for the tertiary education sector to meet the skills needs of the Australian economy Establishing streamlined arrangements for national consistency and harmonisation of the VET and Higher Education sectors (while respecting the distinct mission of each sector) Allocations under the National Training System Funding Pool Maintaining strong industry leadership of and engagement in the tertiary sector Overseeing the work of the Australian Qualifications Framework Council in strengthening the Australian Qualifications Framework Engaging with all associated bodies, councils and ministerial companies to ensure the effectiveness of policy and strategies for the tertiary sector Responding to business, industry and stakeholder advice on issues impacting on the tertiary sector Setting national research priorities http://www.deewr.gov.au/Skills/Programs/Pages/Ministerial_Council.aspx  
Qualification levels
AQF
The Australian Qualifications Framework (AQF) sets out all nationally recognised qualifications in schools, vocational education and training and higher education. eg. DipVET  - AQF 5 * note not VET specific See the 'Australian Qualifications Framework: implementation handbook': for info on what each qualification http://www.aqf.edu.au/Portals/0/Documents/Handbook/AQF_Handbook_07.pdf The Handbook consists of six sections: • An Overview of the Australian Qualifications Framework A brief introduction to the Australian Qualifications Framework with a description of its key features. • Guidelines Information required to determine the level of a qualification. • Issuing a Qualification Advice regarding who issues a qualification, how and when. • Monitoring the Framework Details regarding the Australian Qualifications Framework Advisory Board which has been established to monitor implementation of the Framework. • National Guidelines on Cross-Sector Qualification Linkages • National Principles and Operational Guidelines for Recognition of Prior Learning (RPL) This text is also available for viewing and printout from the Australian Qualifications Framework Advisory Board website at http://www.aqf.edu.au.
Being an RTO in VET
Federal
Victoria
Training
What
How
State Government
Department of Innovation, Industry and Regional Development (DIIRD)
Program design and delivery
Selection and / or Development of TAFE Courses / Qualifications
http://policy.ballarat.edu.au/tafe/development_of_tafe_courses/ch01.php A TAFE course may be required for several reasons such as: An enterprise, industry or peak body may approach the University and request its support to provide a course The University may contract with a government agency to provide a course A niche market may be identified that requires a course to be provided An existing course may require changes to be made to its structure and / or content as part of a customisation requirement that falls outside the existing packaging rules allowed within the Training Package. All courses for which the University of Ballarat will issue a certificate must be developed and approved in accordance with appropriate external or internal procedures and guidelines.
Department Delivery and Assessment Management Plan (DDAMP) / HOD
http://policy.ballarat.edu.au/tafe/ddamp/ch01.php The Department Delivery and Assessment Management Plan (DDAMP) must be developed by Heads of Departments in collaboration with all staff that co-ordinate qualifications and courses relevant to this plan e.g. Program Coordinators, Project Managers and Teaching Staff. This plan will: Provide a continuous improvement framework and ensure delivery and assessment strategies for each Training Package (or suite of accredited courses) are developed at the start, and implemented throughout, each academic year. Ensure compliance with the requirements of all VET quality standards i.e. ISO 9001, AQTF, Skills Victoria and the VRQA. It will also assist with ESOS Compliance. Assist Heads of Departments to identify the accountability, responsibility and tasks to be undertaken in the management of all VET courses, irrespective of the funding source. Ensure Heads of Departments and relevant staff are aware of the depth and breadth of the delivery and assessment evidence required for all Training Package qualifications and accredited courses. Provide Partner Providers with a guide as to the level of service expected by UB TAFE Portfolio in the delivery of courses.  
Teacher Delivery and Assessment Checklist (TDAC)
http://policy.ballarat.edu.au/tafe/ttdac/ch01.php The Teacher Delivery and Assessment Checklist (TDAC) lists activities ALL TAFE Teachers are responsible for when they deliver and assess units. Your Head of Department or Program Coordinator MUST provide you with the required information and advice prior to you commencing your teaching. Students should be provided with a clear outline of what they are studying and how it will be assessed in the first session of a unit.