Choosing a Book Title
by
Anushka Drescher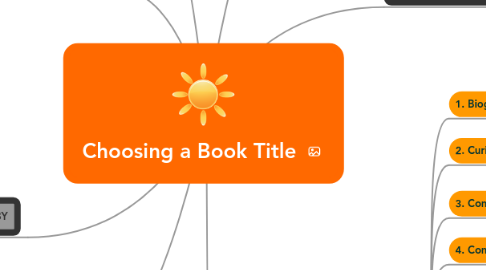 5.0
stars -
2
reviews range from
0
to
5
Choosing a Book Title
YOUR TITLE: THE CRITICAL, KEY INGREDIENT
Title MUST grab their attention
Consider that 87% of books are written for women. MUST write for women and have titles for women.
MUST learn how to write and test your titles
The title has to be heart-centered and the sub-title has to be brain-centered.
Remember: "If you don't have time to read, you don't have the time or tools to write." by Stephen King.
The first step in choosing a title is to create a list as long as you can, and continue building it forever, of powerful, intriguing, compelling titles that you could pursue.
TRIGGERING TITLES
List of powerful, compelling, intriguing titles! These are several great strategies to help you get started:
TITLE RULES TO LIVE BY
Titles are almost everything
Book titles will make or break your books.
You have to begin at the end and make your title compelling.
Listen to the Experts
To be successful in your title writing, you must immerse yourself into thinking that you are going to master being a title maker.
Dig deep.
Be Consistent.
INSIDER TIPS
Your goal is to continually write titles forever
DIFFERENT ZONES OF WRITING
1. Biography
2. Curiosity
3. Conversational
4. Contrarian (or shock-value)
5. Controversial
6. Humorous
7. How To
8. Intriguing
9. Inspirational
10. Money
11. Paradoxical
12. Political
THE EFFECTS OF IMAGES ON YOUR TITLE AND BOOK COVER
Images can profoundly affect the fi rst impression of your book on potential buyers, either positively or negatively.