Browsers
by
Nataly Carbajal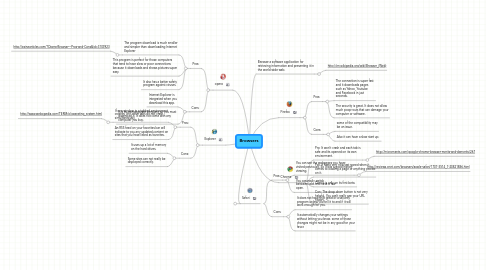 0.0
stars - reviews range from
0
to
5
Browsers
Browser:a software application for retrieving information and presenting it in the world wide web.
http://en.wikipedia.org/wiki/Browser_(Web)
opera
Pros:
Cons:
Explorer
Pros:
Cons:
Safari
Pros:
Cons:
Chrome
Pro: It won't crash and each tab is safe and its opened on its own environment.
Pro: It has a very nice fast speed when it comes to loading a page or anything you do on it.
Con: It is only on its first beta.
Con: The drop down button is not very helpful. You can't really see your URL history.
Firefox
Pros:
Cons: