BU03361 ICT Lesson Planning
by
Glen Gatin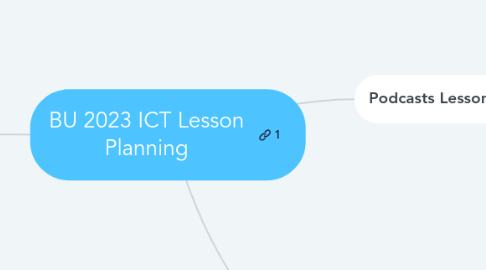 5.0
stars -
1
reviews range from
0
to
5
BU03361 ICT Lesson Planning
Maps lesson plan
Objectives
From ICT Continuum, Cognitive Objective, G-3.2 assesses textual, numerical, aural, and visual information, as well as the sources of the media, to determine context, perspective, bias, and/or motive View student friendly version I think critically about the information I find, and about its source, to determine if it might be biased in any way., Affective Objective, E-3.1 evaluates effects of personal ICT behaviour on others View student friendly version
From Manitoba Curriculum, General learning objective, Specific Learning Objective
Bloom's Taxonomy l, Hess's Cognitive Matrix, Webb's Depth of Knowledge Chart
Prerequisites
Review, Lower level Bloom's taxonomy.
Goals, try to connect to learners' intrinsic motivatons
Set context, Gain attention, Plant the hook
Resources
Materials, web links, applications, data sources
People, permissions, Parental, division, Is someone else involved?, interviewees
Facilities, IT group onside?, Any blocks that need lifting?
Notes
Lesson or Series Title, Cluster
Goals of Each Lesson
Objectives
Reasoning
Content
Method of Instruction, Activate, Aquire, Apply, Adapt
Method of Evaluation
From ICT Continuum, Cognitive Objective, G-3.2 assesses textual, numerical, aural, and visual information, as well as the sources of the media, to determine context, perspective, bias, and/or motive, Pr-3.2 self-assesses ICT representations to go beyond established criteria by enhancing meaning and/or artistry, according to topic, audience, purpose, and occasion, Affective Objective, weighs society's right to information access against right to individual privacy
From Manitoba Curriculum, Grade 12 Global Issues: Citizenship and Sustainability (40S) Course Code: 1128, General learning objective, Specific Learning Objective: Four Pillars, Pillar IV Learning to Live Together, Citizenship as a Core Concept
Bloom's Taxonomy l, Hess's Cognitive Matrix, Webb's Depth of Knowledge Chart, Bloom's in a digital environment
Review, Review basic ICT skills, How to use audacity, How to save a file, How to connect a microphone and adjust volume, How to upload and download files, How to embed things on a web page, Reminder of where you have been and where you are going with this lesson, Last week we examined UNESCOs Four Pillars of Learning, Learning to know, Learning to do, learning to be, learning to live together, this lesson we will focus on the four the pillar, next week we will
Goals, Reminder of what you expect accomplish, Learners need to consider how their worldview is shaped and think critically about the many factors that influence their decisions and actions.
Set context, A society that doesn't learn from history is doomed to repeat its failures., We live in a global village, What consequences of not learn from this?
Materials, multimedia computer, audio files
People, Someone who has recently become a Canadian citizen, Record a conversation with a someone who has recently become a Canadian citizen., Someone who was a citizen of another country but came to Canada long ago, Accommodations, Permissions
Facilities, Computer lab, Coffee shop, classroom, Skype account, Twitter account
Lesson or Series Title
Goals of Each Lesson
Objectives
Reasoning
Content
Method of Instruction
Method of Evaluation, Demonstration project, Can they do it, Can they do it well, Can it be used by professional teachers, website, other, New Topic
Accommodations, Permissions
From ICT Continuum, Cognitive Objective, Affective Objective
From Manitoba Curriculum, General learning objective, Specific Learning Objective
Bloom's Taxonomy l, Hess's Cognitive Matrix, Webb's Depth of Knowledge Chart
Review
Goals
Set context
Materials
People
Facilities
Lesson or Series Title
Goals of Each Lesson
Objectives
Reasoning
Content
Method of Instruction
Method of Evaluation
From ICT Continuum, Cognitive Objective, Affective Objective
From Manitoba Curriculum, General learning objective, Specific Learning Objective
Bloom's Taxonomy l, Hess's Cognitive Matrix, Webb's Depth of Knowledge Chart
Review
Goals
Set context
Applications, Collaborative documents, Anonymous, PasteBin, ZeroBin, CryptBin, Riseup etherpad, MindMeister, WikiMedia Etherpad, Google Docs
People
Facilities
Lesson or Series Title
Goals of Each Lesson
Objectives
Reasoning
Content
Method of Instruction, Jigsaw technique
Method of Evaluation