Learner 2.0
by
peter yeomans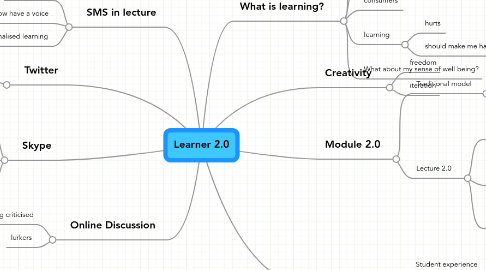 0.0
stars - reviews range from
0
to
5
Learner 2.0
What is learning?
Dangerous Rise of Therapeutic Education
Learned helplessness
attendance
consumers
learning
hurts
should make me happy..
What about my sense of well being?
SMS in lecture
hello big boy
I now have a voice
Personalised learning
Twitter
and for my next trick
Online Discussion
unhappiness at being criticised
lurkers
Module 2.0
Traditional model
Ten two hour seminars
Ten lectures
Lecture 2.0
5 two hour seminars, optional, student driven content
5 lectures, steiner, questiontime
Unlimited online support 8am to 11pm
Outcomes
Student experience
challenge?
happy?
unsupported?
marks
17% 1sts
Skype
fast and furious
someone should do something about that
extra value
Creativity
freedom
iteration