m-Learning China Sources
by
A Chapman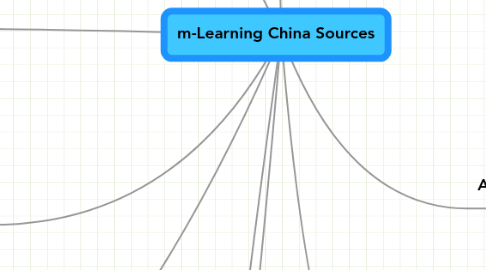 0.0
stars - reviews range from
0
to
5
m-Learning China Sources
Mobile learning: the big picture
Chinese Students
Mobile Hardware Vendors
John Moravic's Blog has link to add for Ozing a Chinese Mobile learning device - page has links to his review of devices
Mobile Software Vendors
Has good introductions to m-learning in general
Software for making quizzes for mobile phones. Not specifically related to China.
Academic Peer Review
A pay per view article whose title sounds appropriate
Comprehensive review of Chinese Tertiary education has
New node
m-Learning China in the News
Mobile Learning (mLearning), having drawn a great deal of attention and application in the US and European countries, is just entering China's K-12 and higher education. Although the use of mobile devices in education is still in its infancy, there have been a few exemplary cases of successful use in schools. Several K-12 schools participated in a mobile inquiry program about birds; and several others use mobile devices for students and teachers to exchange short text-messaging. In higher education, leading institutions have attempted to create mobile virtual classrooms.
China adopts an unprecedented way of diffusing m-learning in which mobile manufacturers play a central role in offering and developing m-learning products and services. This study reports current situation of m-learning in China. A questionnaire was developed with a collection of 65 responses. Based on the survey, this study aims to investigate learners' preference for daily m-learning usage as well as the impact of technological restrictions. Finally, the market potentials of m-learning in China are investigated as well.
m-Learning International
A general intro to m-Learning power point slides from lecture tour 1994
10 Mobile Facts
Facts on mobile use in developing countries from consultancy firm File is attached
Conference Document Has examples of projects in developing nations
Blogs
Journal Articles
Books
where m-learning sits
Examples
Video
e-Learning China (not specifically m-learning)
A quote from the linked review "the text is probably the best practical reader available today for understanding the discipline of E-learning in China."
A huge resource for all things e-Learning in China.Comprehensive reviews of literature and research. Summaries of  history of elearning in China, elearner profiles
A sound introduction into cultural issues as they relate to e-Learning in China. Comprehensive list of resources inroducing Chinese culture.   Abstract: This e-paper discusses e-Learning for China based upon the experiences of a free content website. Chinese culture, The Internet, and education are discussed using a number of deep links into online bibliographies, online journals and other knowledge objects. A cultural analysis is undertaken and conclusions are made. The future of research into e-Learning for China is considered.
m-Learning NZ
projectmobilise Youtube Channel