Scholarly Resources: Journal Articles
by
LIB100F Spring 2008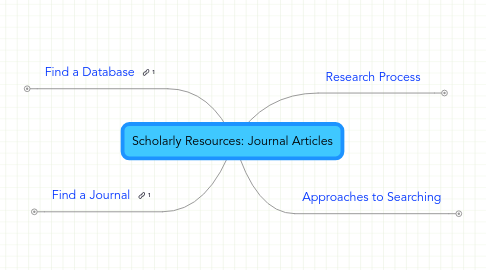 0.0
stars -
0
reviews range from
0
to
5
Scholarly Resources: Journal Articles
Research Process
Choose a topic
Initial investigation
Form, refine a question
Define information needs
Select the right databases
Discover, evaluate resources
Digest what you find
Document the results
General database
ProQuest, Advanced search, Check search tips before starting, Exclude book reviews, View Scholarly tab, Articles may be available full text or not, Export citation to EndNote, Save the full text to EndNote
Specialized, citation database
America: History and Life
Getting and saving full text
WFU Full Text Options
PDF documents: Save to your hard drive, then "Insert Object" into EndNote Record
HTML documents: Print to Adobe PDF onto your hard drive, then "Insert Object" into EndNote Record
Approaches to Searching
Searching
Simple Search, Type some words & go - use browsing features to refine/limit
Advanced Search, Start with research question, Pick out key terms, Figure out synonyms/related terms, Consider how to truncate to expand retrieval of term variations, Use boolean "and" "or" "not" to expand/limit your search, Limit by date, publication type, etc.
Browsing
Subject Browsing
Author Browsing
Journal Browsing
Visual search
Limiting
Date
Format (journal, newspaper, book)
Publication level (scholarly, popular)
Article length/format
Examples
Sociological Abstracts, Search for social networks, what other subjects come up?, How does CSA allow you to build on subject browsing to refine searches?
Academic Search Premier (Visual Search), Click on Visual Search Tab, Search for social networks, Browse the tree - is this better/worse?, Compare to traditional search, is one better/worse?
ScienceDirect, search for social networks, look for browsing opportunities (author, cited articles, subject)
Find a Journal, Really only works in very directed searches
Search Alerts
For finding whether WFU subscribes to a particular journal
NOT GOOD for searching to find a particular article
Reference found in important article
Do we have this journal?, FEANAGAN, M. 1990 'Gender and urban political reform: the city club and the woman's city club of Chicago in the progressive era' American Historical Review 95. 1032-1050