Project Planning Template
by
stakeholder map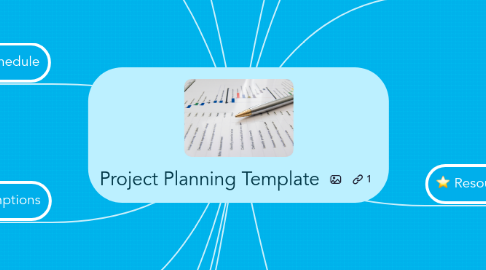 0.0
stars -
0
reviews range from
0
to
5
Project objectives
KPI's
Business Objectives
Expected Outcomes
Goals
Project Sponsor
Developers
Primary User Group
Supporting Staff
Notes
Project Information
Definition
Items to be Delivered
Extent
Included
Included
Excluded
Schedule
Project Start
Project specifications
End User requirements
Action points sign-off
Development Stage 1
Define actions as necessary
Development Stage 2
Project Milestones
Kick off
Design completion
Development Stage 1
Development Stage 2
UAT completion
Go no/go
Assumptions
Schedule
Budget
What was assumed in estimating?
Resources
What was assumed in resourcing?
Did we assume full availability?
Dependencies
Did we assume all external projects ready?
What dependencies do we have?
Constraints
Budget
Materials
Personel
Services
Duration
Delivery Timeline
Requirements
Tolerances
Budget, +/- %
Scope
Schedule, +/- x days
Actions
Define Project Schedule
Dependencies
Milestones
Constraints
Schedule
Budget
Approval of Project Plan
Convert mindmap schedule to
1. WBS
2. Precedence Diagram
3. Gantt chart
Resources
MS Project templates
Conference project plan
Software project plan
Executive Smmary
What?
Why?
When?
How?
Quality
Project Approvals
Stage gates
Operating Procedures
Assessment & review standards
Risks
Risk log
Risk 1, Description, Impact, Urgency, Migitating actions, Contingent actions
Risk 2, Description, Impact, Urgency, Migitating actions, Contingent actions
Risk 3, Description, Impact, Urgency, Migitating actions, Contingent actions
Risk format
There is a risk that
because of
This will cause