SchnitzelConf Panel 4
by
Dan Taylor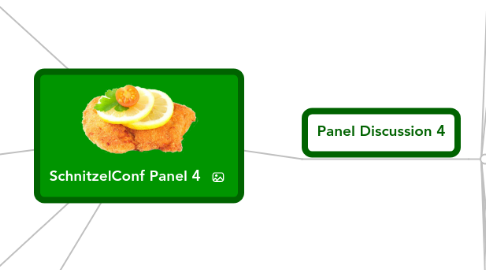 0.0
stars -
0
reviews range from
0
to
5
SchnitzelConf Panel 4
Panel Discussion 4
Michael Buffington San Francisco, CA
Michael Buffington has done it all, seen it all: he's been employed, freelanced, founded an acquired startup (more than once). He's currently Director of Grasshopper Labs, a bootstrapped products company. Michael is Keynote-speaker-riffic because he has done it all, and he can speak authoritatively, from experience, on the most fun & rewarding thing of all. He is here to PUMP. YOU. UP!
Tom Preston-Werner is a crackerjack developer, accomplished essayist, maker of Gravatar and one-half of the original founding team of GitHub. Tom is Schnitzelconf-fabulous because: He turned down (big) easy money to work on his dream — then worked his tail off to make that gamble pay.
Tobi Lütke, a German expat, is one-half of the original founding team of Shopify, the friendliest do-it-yourself ecommerce platform. Tobi is Schnitzelconf-orous because: He grew an ecommerce empire out of an online snowboarding shop, and made lots of changes along the way.
Amy's book recommendations
Peldi's book recommendation
Questions
Garrett Dimon is the designer-developer-superman behind Sifter, a lovely way to track issues, bugs, and support queries. Garrett is SchnitzelConf-eriffic because: He's the gutsiest single founder we know.
Where?
Where will Schnitzelconf be held? In a nasty 1980s hotel ballroom? NO! In a sea of fusty faux red velour that's been crushed by 5 decades of butts in suits? No! Behind the lion, up the stairs… Yes, we're holding our conference in Vienna's incredible Museum of Natural History! It's the center of everything, and so easy to get to, with scenery that can't be beat. And, by the way, we'll have the museum to ourselves. We'll have snacks and lunch in this very (gorgeous) lobby, and the gorgeous staircases and scenery will be ours to look upon while we munch, chat, query, and connect. It's gonna rule!
When?
SchnitzelConf is a 1-day, full-contact conference in Vienna, Austria on September 7. The focus: creating products, launching businesses, and charging real money.
What?
You'll meet and learn from the founders of successful bootstrapped businesses—including Software as a Service, downloadable software, and digital goods. Hard-won knowledge will be shared. Fun will be had. Wine will be drunk. Inspiration will be sparked.
Legend
Nodes are drag and drop, place them anywhere you like
Use the + and - icons to expand/collapse nodes
Hover over the circle with lines to read attached notes
Well done!