Skilled Volunteer Roles Used in Bristol
by
Emma Thompson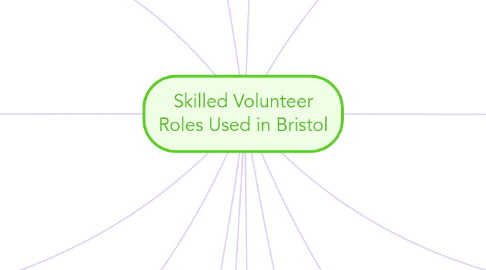 0.0
stars -
0
reviews range from
0
to
5
Skilled Volunteer Roles Used in Bristol
Media
Producer
Presenter
Marketing, Publicity and Publishing
Radio Technician
Broadcast Manager
Photography
Film-Making
Editing
Social Media and Communications
Graphic Design for website, posters, literature etc.
Governance
Director
Trustee
Management Support, training and advice
Finance advice and support
Administration
Report writing
Emails
Reception
Database management
Telephones
Volunteer Recruitment, Retention and Management
Outreach and Support
Advocacy
Mediator
Mentor
Welfare Benefit and Debt advice support
Health Support/ Counselling/Befriending
Customer Service
Public Engagement such as manning stalls at events
Relationship Management: liaise with recording groups, schemes and societies, local, regional and national authorities, agencies and bodies
Technology
Computer Programming
Data Entry
Digitisation, Dissemination and Analysis
Webmaster including, website management, development ICT
Data Management: Data logging, verification and validation.
Finance
Finance Counselling/Support
Tutoring/Mentoring
Welfare Benefit and Debt advice support
Fundraising Experience
Crowdfunding Experience and support
Education/Training
Mentoring/Tutoring young people
Teaching English
Conduct training and lectures on: Data Management, Wildlife and Geological Surveying, Energy
Saving and Increased Sustainability, Volunteer Engagement and Retention.
Skilled Education and Engagement support and skills
Childcare and Children's Activities
Catering
Barista
Catering
Kitchen and Cleaning
Waiting
Research
Traffic Survey's
Conduct wildlife surveys
Energy and sustainability knowledge
Heritage Knowledge
Ecological Knowledge
Data collation, data management and dissemination, data searches
Data logging, verification and validation
Building
Architect, Engineer, Builders: Setting Foundations, Path Building, Increased Access, Bridge Building,
Step Building, Dry-stone Walling, Route Maintenance, Bench Construction.
Building Maintenance
DIY Projects
Carpentry
Urban Street Design
Farming
Animal Care including goats, cows, sheep.
Planting and Harvesting
Fence Maintenance
Cleaning
Horticultural
General Horticulture skills and knowledge
Therapeutic Horticulture skills
Planting, growing and harvesting
Nature
Ecological knowledge and advice
Geological and wildlife expertise
Butterfly monitoring
Expert wildlife identification and recording
Practical conservation skills
Scrub clearance
Hedge planting
Route Maintenance
Stream Clearing
Guided Walks
Other
Warehouse skills such as order-picking, forklift driving, van driving and food sorting
Bicycle Repair
Gift Shop
Reception
Van and Cycle Delivery
Litter Picking