Neuro immunology M. Schwartz, Israel
by
Paul de Roos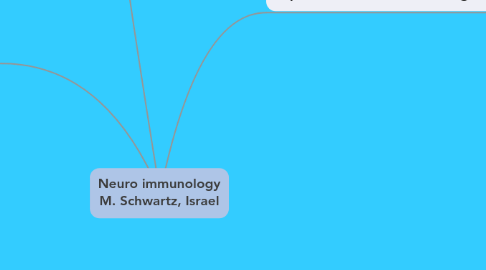 0.0
stars - reviews range from
0
to
5
Neuro immunology M. Schwartz, Israel
Be careful: Immune cells actived in the brain / spinal cord, does not mean good/bad!
Diversity of phenotype of immune cells
Immune cells support neuronal survival!
Macrophage heterogeneity and tissue lipids
Huge confusion on what anti-inflammatory reactions are good or bad(!)
What is the role of the blood-borne monocytes
Interim summary
Naive monocytes are numerous in the blood, why their recruitment to the CNS is limited
proposed: a chronic disease may be dormant long before onset, due to an equilibrium between the cns risk factors and the immune system; onset and progression means loss of equilibrium - insufficient immunity or immune dysfunction
in ALS or AD we would suggest: anti-inflammatory should be the LAST drugs to use!!
Meeting notes by
Paul de Roos
Mindmap hosted on
Meeting