the beginning of the feminism in Great Britain
by Elma Avdyli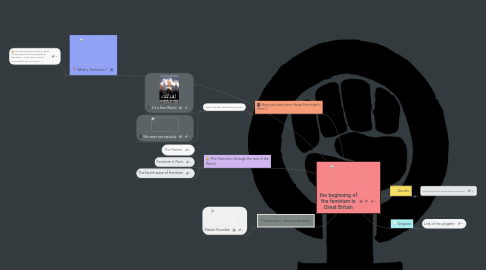 1. What's Feminism ?
1.1. The advocacy of women's rights on the ground of the equality of the sexes. "Click here to know more about the Feminism" !
2. Have you ever seen those Feminism's films ?
2.1. Here's the links about the Feminism
2.1.1. It's a free World
2.1.2. We want sex equality
3. The Feminism through the rest of the World
3.1. The Femen
3.2. Feminsm in Paris
3.3. The fourth wave of feminism
4. Feminism documentary
4.1. Malala Yousafzai
5. Quizlet
5.1. Click here to see more about our Quiz !
6. Glogster
6.1. Link of the glogster