Engaging Digital Natives -
by
Helen Baxter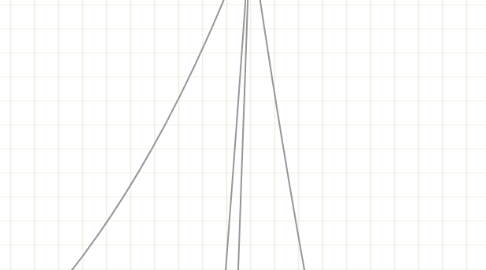 5.0
stars -
2
reviews range from
0
to
5
Keynote speech given by Helen Baxter of Mohawk Media at the Inspired Impact education conference in Palmerston North, New Zealand in January 2011.
Helen Baxter is MD of Mohawk Media, producer of the g33k show on Kiwi FM, Teaching Fellow at Victoria University and author of the MsBehaviour Files at the Big Idea.
studio@mohawkmedia.co.nz
Mohawk Media
MsBehaviour
Time
New Ideas - write them down, process later
Batch process similar tasks
Book transition times for mental switching
Finish early?
Larks v Owls
E-learning lets you choose the best time and place
Albany High School - Self study Wednesdays
Space / Time Continuum in the Classroom
Tele-students
Ed Talks, Te Papa - 5 year old animatrix
Renaissance 2.0
Two-way exchange across generations
Augmented studying
Open Source Attitude
Embrace new Spaces & Places for Education
Recommend they Read Sci-Fi
Encourage X Disciplinary X Pollination = Invention
BOSE suspension + Latop Batteries = cars of future
How do you teach an Inventor?
1. Teach can do, will try  attitude. Generation Why? 2.  Provide multidisiplinary foundation 3. Provide Pathways, and knowledge trails  4. Provide Tools & Spaces  5. Stand Well Back and Facilitate
Campus of Future?
Skills
Use the tools they are using in their daily lives
Gaming is training our future surgeons, telepresence ops, pilots
MAKE, Instructable, DIY Everything
Space
Space
  "When participants were aware of the height, high ceilings activated abstract thinking and thoughts of freedom, whereas low ceilings activated concrete thinking and thoughts of confinement." Joan Myers-Levy  
Designing Your Optimal Creative Environment
Stand Up
In the standing more mobile positions, both accuracy of thinking and idea innovation were higher than when sitting down,  
Activities/requirements
Attitude
Innovation
Constraints
Recognise, praise, encourage
Approach
First they called us crazy, then they called us stupid, now they call us pioneers
Teachers Toolkit
Email
Files
Knowledge
Media Monitoring
Mindmaps
Money
News
Planning
Presentation
Social Media
Streaming
Talk
Tasks
Time
Videconferencing
Wikis
Mindmap address
http://www.mindmeister.com/73517382
Training, consultancy, animated infographics, streaming services
KnowledgeBoard
Network of studios
Telescopic in size
Look for attitude, train for skills
Results not time or task based
Dyadic/two person project teams
Creative process needs structure
Earning OR Learning
What's our motivation?
Know that happiness leads to success
Fun is our prime directive
Three Things
"Tell me and I forget. Teach me and I remember. Involve me and I learn." - Benjamin Franklin
"Imagination is more important than knowledge. For knowledge is limited to all we now know and understand, while imagination embraces the entire world, and all there ever will be to know and understand." Albert Einstein
"It took me four years to paint like Raphael, but a lifetime to paint like a child." Pablo Picasso