Engaging Digital Natives -
by
Helen Baxter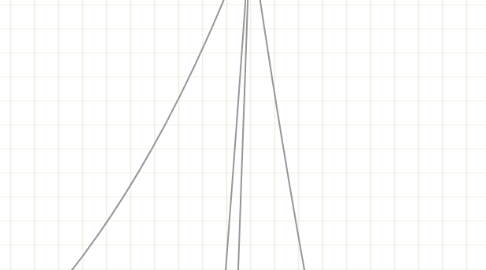 5.0
stars -
2
reviews range from
0
to
5
Keynote speech given by Helen Baxter of Mohawk Media at the Inspired Impact education conference in Palmerston North, New Zealand in January 2011.
Helen Baxter is MD of Mohawk Media, producer of the g33k show on Kiwi FM, Teaching Fellow at Victoria University and author of the MsBehaviour Files at the Big Idea.
studio@mohawkmedia.co.nz
Mohawk Media
twitter.com/mohawkmedia
Creative Commons NZ
Digital NZ
the g33k show
twitter.com/theg33kshow
MsBehaviour
DJ / Creative ID
The MsBehaviour Files
twitter.com/msbehaviour
Time
New Ideas - write them down, process later
Batch process similar tasks
Book transition times for mental switching
Finish early?
Then play!, Book playtime into the schedule, Kinect games, Creative & technical experimentation, Kinect Hacks
Larks v Owls
Most creatives are owls, Quiet, No interruptions, Controllable light levels, Less distractions
Most managers are larks, Maker schedule v managers schedule
E-learning lets you choose the best time and place
Albany High School - Self study Wednesdays
Space / Time Continuum in the Classroom
Re-think the use of Physical Space, Delivery Methods & Time
Centres for Academic Excellence
Design Schools 2.0
Schools of Ambition
TED Talks, Technology, Entertainment & Design, Ideas Worth Spreading, Eva Vertes - Aged 19, TED Under 30, Alzheimers Breakthough Aged 14, Princeton - Cancer Stem Cells Research, Sir Ken Robinson
Grokkit.com
Online Text Books, Cafescribe
Open Source Science, MyExperiment.org
Teachertube, Pay Attention, "I don't have ADHD - I'm just not listening
Tele-students
Online Learning Resources
MIT Online Courses
Open Source Science - MyExperiment.org
Online textbooks, Cafescribe
Collaborative Tools, Wikis, Ed Research Wikis, Free Thinking LOOP, Shared Docs, Open Peer Review, Online Meetings, Audio / Text, Project Management, Re-use Material - Iterative, Podcasts, Blogs + Comments
"Don't expect me to go into school every day"
Study with the same tools as the workplace.
Ed Talks, Te Papa - 5 year old animatrix
Renaissance 2.0
"New Leonardos", Scientists & Artists
Creativity + Science + Technology = Renaissance 2.0
WANTED: Creative Thinkers & Innovators
Hackers, remixers, mashup artists, Using open data, Mix and Mash
Tinkering & inventing
3D printing revolution, Ponoko.com, Shapeways
Two-way exchange across generations
Best person for Job, Age independent
Let Generation Y & Z teach Us
Tech Angels, Tech Crew & Tech Execs, Wellington Girls College, Mentoring Angels
Digital Opportunities Projects, NZ
Our first contracter was one of the first Tech Angels, Met her as a VJ, Creative / Technical balance
Augmented studying
The Einstein Approach
know where the knowledge is
Saves your processor & harddrive space
Step 1: Learn How YOU learn
Open Source Attitude
learn
develop
share
connect
innovate
Remix, CC Licensing, Creative Commons Kiwi
Embrace new Spaces & Places for Education
Recommend they Read Sci-Fi
Encourage X Disciplinary X Pollination = Invention
BOSE suspension + Latop Batteries = cars of future
How do you teach an Inventor?
1. Teach can do, will try  attitude. Generation Why? 2.  Provide multidisiplinary foundation 3. Provide Pathways, and knowledge trails  4. Provide Tools & Spaces  5. Stand Well Back and Facilitate
Campus of Future?
Like Googleplex
Work + Play = Lifelong Learning
Skills
Multimedia production/publishing
Selling, Ideas, self, Presentation
Branding & ID
Scientific Method
Critical thinking
Time Management
Use the tools they are using in their daily lives
Banning phones is like asking them to sit with their hands over their ears
Smartphones
Social Media
Enagage through their networks
Don't take their PCs away - because they're not studying hard enough at Geography.
"Email is for Old People"
Gaming is training our future surgeons, telepresence ops, pilots
Coolest job on the planet?, Driving the Mars Pathfinder robot
MAKE, Instructable, DIY Everything
Claytronic & Catoms - Programmable Matter
Robots & Nano-technology
Coming soon...the Fab Lab Revolution, Ponoko.com, Shapeways.com
Space
Space
  "When participants were aware of the height, high ceilings activated abstract thinking and thoughts of freedom, whereas low ceilings activated concrete thinking and thoughts of confinement." Joan Myers-Levy  
Study from University of Minnesota
Ceiling height can affect the way we think
High ceilings are best for abstract blue sky thinking, and lower ceilings help with detailed, analytical thinking.
Learn in different places for maximum retention
Rework, Minimise interuptions, Minimise noise, Collaboration Rooms
Designing Your Optimal Creative Environment
Light
Noise
Design (formal/informal)
Temperature
Peers (solo/team)
Authority Figures (present/absent)
Mobility
Intake (eating/drinking)
Time of Day
Stand Up
In the standing more mobile positions, both accuracy of thinking and idea innovation were higher than when sitting down,  
Study by Research Partnership Steelcase International and the Ludwig-Maximilian University in Munich
300 students observed in different layouts: (fixed, mobile, standing, sitting).
Both accuracy of thinking and idea innovation were higher than when sitting down
Five principles, • Plug and Play, • Fold and go, • Say and see, • Relate and reflect, • Inspire
Three types of learning spaces, Informal, Student lead, Teacher lead
Activities/requirements
Focused work
Collaboration
Learning
Socialising
Open Architecture Challenge: Classroom, Make kids aware of learning environment, Integrated classrooms, Mixed ages, Learn when you are ready, Work as a team, Communities of coaching, Respect, Able to communicate x age, Integrated green technologies, Primary Classrooms
Attitude
Innovation
Inspiration, Read widely
Initiative, Doers AND thinkers
Inventive, New approaches
Ideas, Lots of them
Integration, Context is key
Involvement, Willingly collaborate
Impact, Stand out
Constraints
Number one key to innovation is scarcity, Look for ways to save, Time, Money, People, Skills, Want to get creative? Drop a 0 off the budget., Not hard in NZ
Lazily productive
Recognise, praise, encourage
Losada line - 2.9013 positive interactions needed to counteract one negative
6 to 1 for success
How you do it is important
Danish company - Order of the elephant
Approach
Hacking, Do the best you can with the resources you have, The g33k show: Half hour of Animated TV weekly using mobile phone tools, Google Earth, Google Sketchup, Elastic bands and Hacker mentality
Curious
Playful
Fun
Agile thinking
Adaptable to change
Prepared to Publish and iterate Fast, Nothing is perfect, It's good enough for rock & roll
Failure is part of the experimental process, Fail fast and move on
Creative, Appearance, style, approach
Professional, Time, comms, delivery
Personal perception, Where are the inventive girls?
First they called us crazy, then they called us stupid, now they call us pioneers
It takes about five years to become a pioneer
Teachers Toolkit
Email
GMail
Files
GDocs
DropBox
Knowledge
Diigo Groups, Digest of Internet information, groups & other stuff
Pearltrees
Mindmeister
Media Monitoring
Twitter
Google Alerts
Mindmaps
Mindmeister
The Brain
Money
Xero
News
Personalised News
Feedly, GReader + Firefox add on, Manage RSS feeds, Real Simple Syndication
Zotero, Collect, manage, cite, and share your research sources., Firefox plug in
Planning
Plan Hq
Presentation
Prezi
Mindmeister
Social Media
Hootsuite
Twitter
Streaming
Livestream
Qik
Ustream TV
Talk
Google Chat
Skype
Tasks
Pocketmod
Basecamp, Free account
Team Work PM, Free plan - 2 projects, More sophisticated than Basecamp
Time
Rescuetime
Doodle
Videconferencing
Skype Beta
Dim Dim
Oovoo
Freebinar
Wikis
Gdocs, Act as a Wiki
WikiMatrix
Academic Software
Business Tools
Computer Assisted Drawing
Desktop Publishing
Editor Programs
Games Software
Internet Software
Languages Tools
Linux-Mac-Unix
Math Tools
Music-Audio-Video
Productivity Tools
Programming, AI
Science Tools
Security Tools
Special Education & Accessibility
Mindmap address
http://www.mindmeister.com/73517382
Training, consultancy, animated infographics, streaming services
KnowledgeBoard
Editor of International community - KM, Creativity, Innovation
Research, scenarios, whitepapers on the future of business
European KM Scenarios, Trends and visions in KM
Influenced how we have structured our knowledge/creative business
Network of studios
Cloud Based Collaboration tools, Converted after the Great Hard-drive Crash of 2004
Manage projects not people
Manage the work, not the team, Assign, Discuss, Deliver
Telescopic in size
Work with freelancers, Offer mentoring, training & business support
Build flexible, lean & agile teams
Outsource to local SMEs, No employees
Hire hotdesks in co-location premises if needed
Look for attitude, train for skills
Work with 'T Shaped People'
One deep area, wide ranging interests and willingness to collaborate
X-Generational
X-Media
X-Disciplinary
Creative / Technical brains needed for:, animation, motiongraphics, webdesign, music production
You can't silo/specialise
It's all about context
Results not time or task based
R.esults O.nly W.ork E.nvironments
No schedules, Clear deadlines
How when where done? Doesn't matter, PJs & Chardonnay?, No problem, As long as you deliver on time and at professional quality
Self direction, Productivity, engagement goes up
Dyadic/two person project teams
We are smarter than me
Problem solving easier
Collaboration needs Trust
Creative process needs structure
You can herd cats
With the right tools
Earning OR Learning
Devote at least 20% or more of our time each week to upskilling, reading, planning, playing
What's our motivation?
Daniel Pink, intrinsic rewards, Bonus schemes have negative effect on knowledge & creative workers, Same across all cultures, Manual - bonus, Cerebral - praise & profile, Give credit where it's due
profile
relationship/goodwill
income
Know that happiness leads to success
Built business around creative flow time
Passion projects
Positive emotions expand peripheral vision
Choose the right projects
Happy to turn work down if the fit is wrong
Fun is our prime directive
Built business around time to play
Kinecting with our crew
It's got to be fun, rewarding, interesting or challenging
"Fun is the secret to the Virgin's Success" Richard Branson
Leads to bottom line results
Three Things
"Tell me and I forget. Teach me and I remember. Involve me and I learn." - Benjamin Franklin
"Imagination is more important than knowledge. For knowledge is limited to all we now know and understand, while imagination embraces the entire world, and all there ever will be to know and understand." Albert Einstein
"It took me four years to paint like Raphael, but a lifetime to paint like a child." Pablo Picasso