Mobile Apps
by Maggie Oswald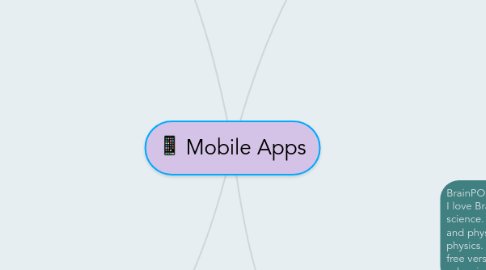 1. Math
1.1. My Math Flash Cards- www.powermathapps.com - . With My Math, students can practice addition, subtraction, multiplication, and division. "This app is great for students who are mastering basic facts or for students who need additional practice. This app is for iOS and Android and it is free.
1.2. Every Day Mathematics Equivalent Fractions- https://itunes.apple.com/cn/app/everyday-mathematics-equivalent/id417016316?mt=8 - Students must draw from the card pile and match equivalent fractions. They earn points for each match they make. This is an iOS and Android app and is $1.99
1.3. Sushi Monster- https://itunes.apple.com/us/app/sushi-monster/id512651258?mt=8&wdId=32800 - Sushi Monster reinforces Multiplication skills. As the students level up the harder the multiplication gets. This is an iOS app and it is free.
2. Science
2.1. BrainPOP- https://www.brainpop.com/about/apps/  - I love BrainPOP and you can use it for more than just science. Science videos address topics in earth, life, and physical sciences, including weather, space, and physics. This is an iOS and Android app, there is a free version or you can pay $6.99 for a full subscription.
2.2. Nearpod- https://nearpod.com/ -  Nearpod allows teachers to deliver presentations to students' tablets and collect responses. This is an iOS app and it is free.
2.3. Smithsonian National Zoo- http://nationalzoo.si.edu/smithsoniannationalzooapp/ - Take a virtual field trip to the National Zoo in Washington, D.C. Watch live-streaming videos of its residents and read about each species, from aardvark to zebra. This is an iOS app and it is $1.99
3. Social Studies
3.1. Geography Drive USA - https://itunes.apple.com/us/app/geography-drive-usa/id579100969?mt=8 - This app makes geography fun—students drive customized cars across the country, learning about landmarks, historical events, and other state features. The game also has built-in incentives. This is an iOS app and it is $4.99
3.2. Learn World Geography -https://itunes.apple.com/us/app/learn-world-geography/id385952415?mt=8 - This app has over 1,000 flashcards to drill you on maps, flags, capitals, and even major world currencies ,a customized flashcard repetition algorithm that cuts your memorization time dramatically, convenient "browse" and "search" functions that allow you to easily find cards you want, and ongoing feedback, statistics, and visualization tools to help you track your progress This is iOS app for .99 cents.
3.3. Back in Time- https://itunes.apple.com/us/app/back-in-time/id450345693?mt=8 - Back in Time is an e-textbook app, appropriate for kids aged 10 and up, that takes students on a voyage of exploration through the history of the universe, earth, life and civilization. It lets you experience a journey through time where each event is documented with social and historical context, several images, an illustrative timeline and rare interesting facts. It provides an interesting and immersive learning experience through custom made animations that bring the events to life. It is an iOS app and is $7.99
4. Language Arts
4.1. Storia-https://store.scholastic.com/-Storia is a free app for Android or iOS. This is a Scholastic E-reader.  Books are embedded with questions, learning activities, and pop-up dictionary definitions. The app download comes with five free books; additional books can be purchased and added to a student's bookshelf.
4.2. Super Duper Story Maker - www.superduperinc.com  - Students can craft their own stories using text, images, photos, sounds, and drawings. Stories can be saved, printed out, and e-mailed to friends. This is for an iOS device and is $4.99
4.3. Grammar Jammers- www.pearsonschool.com-It's a series of three apps designed for different levels—Primary, Elementary, and Middle—that teach grammar skills in a game format. This is also for an iOS device. Grammar Jammers is $2.99 but primary grades are free.