THE AUTHENTIC LEADER
by Angii Leevers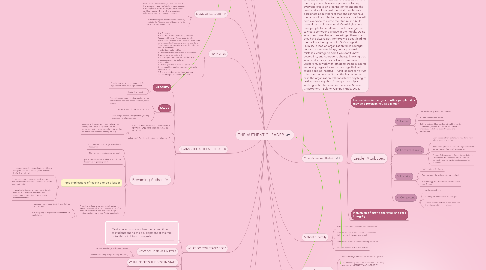 1. 1. TemperamentA combination of natural genetic traits that always subconsciously, affects our behavior. Temperament is the foundation upon which leaders construct the values of their character and personality.     2. Openness, Honesty & IntegrityLeaders will not always tell people what they want to hear. However the unpleasant the issue, leaders will not be afraid to raise it with them. By doing so leaders can challenge everyone to be different and stand out from the crowd. This will require leaders to insist that everyone is to be open and honest with each other.3. Passion & EnthusiasmIntellectual solutions are commonplace and leaders can find them anywhere. A leader's passion is to help everyone create an organization to engage the heart and soul, not just the mind. Leaders are passionate about the fact that one cannot have the latter without the former anyway! Leaders will help everyone to create their future and build one's dream.4. Innovation & CreativityLeaders dare people to be different, and challenge them to create something unique in their goals. Doing what they have always done will get them what they have always got. Tomorrow is about leading the pack not being part of it.5. Courage & HumilityTo lead an organization takes courage: courage to try new things; courage to make mistakes; courage to admit you don't know everything; and courage to change knowing that what works today may not work tomorrow. Leaders must work with others to create a lasting leadership legacy, based on courage that will touch peoples' hearts.6. TrustIf leaders can't trust others and others can't trust the leader. In that case the organization will not achieve anything of lasting value together. A true partnership is working with others not for the leader.Source: Christopher A. Bylone, Campus Pride, 2006.
2. Core Values and Beliefs
2.1. Leadership is in the eyes of other people , it is they who proclaim you as a leader
2.2. Leader Attributes:
2.2.1. 1. Honest
2.2.1.1. Leaders honesty reflect our honesty
2.2.1.2. Tied to honesty and ethics
2.2.1.3. Tell the truth and live by clear ethical beliefs. Be honest with yourself and others about what's important, and about their strengths and weaknesses.
2.2.2. 2. Forward Thinking
2.2.2.1. Cant expect others to follow if you dont know where you are heading.
2.2.2.2. Must have appoint of view  for organisation and be able connected to others dreams
2.2.2.3. Provide followers with a future-focused vision. Understand the visions of others and help connect those visions to create success for everyone.
2.2.3. 3. Inspiring
2.2.3.1. Positive about the future
2.2.3.2. Communicate the vision make it meaningful
2.2.3.3. Share energy and excitement, and motivate your troops.
2.2.4. 4. Competent
2.2.4.1. Active participant
2.2.4.2. Industry experience and knowledge
2.2.4.3. Attract trust by getting things done and inspiring confidence in others.
2.3. Individuals of strong character and solid intergrity
3. IDENTITY
3.1. Genetic Make up - the Self you are born as
3.2. Self perception that defines your uniqueness and individuality
3.3. Presence and wisdom
3.4. Culture, Heritage Beliefs
4. INTEGRITY
4.1. What fits and what doesnt
4.2. The quality of being honest and having strong moral principles.
5. Authentic Identity
5.1. Holistic view: Identity of both self and teacher
5.2. Who we are with a presence of contentment, being at ease in being meaningfull
5.3. Genuine acceptance and relationship with staff
5.4. Build on success rather than deficits
6. We teach who we are
6.1. Self knowledge, intellectual, emotional, spiritual
6.2. Good teaching cannot be reduced to technique; it comes from IDENTITY AND INTEGRITY
6.3. Capacity for connectedness
6.4. Authority and Power:
6.4.1. Authority - inside out
6.4.2. Power - Outside In
7. The Five Practices
7.1. Model the Way
7.2. Inspire a Shared Vision
7.3. Challenge the Process
7.4. Enable others to act
7.5. Encourage heart - Celebrate accomplishments
8. CREDIBILITY
8.1. Foundation of leadership
8.2. Ability to believe in our leaders,
8.3. Personally passionate and enthusiastic
8.4. Have knowledge and skills
8.5. Must be diligent in guarding credibility to take a strong stand to challenge the status quo and to point us in the new direction. BELIEF IN OUR LEADERS
8.6. "If you dont belief in the messenger, you wont believe in the message".
8.7. Loyalty, commitment energy and productivity depends on a leaders credibility
9. LAWS OF LEADERSHIP
9.1. First Law of Leadership: If you don't believe in the messenger, you won't believe the message." Creating belief makes employees work harder and feel happier; their work and happiness affects customers and investors in turn.
9.2. Understanding the importance of credibility leads to the "Second Law of Leadership: Do What You Say You Will Do…"
10. KEY NOTES
10.1. Key Concepts In The Truth About Leadership, James M. Kouzes and Barry Z. Posner describe what research has revealed about leadership and how certain aspects of leadership endure over time. They identify ten essential lessons that effective leaders must learn. 1. Individuals make a difference. 2. Credibility is the foundation of leadership. 3. Values drive commitment. 4. Focusing on the future sets leaders apart. 5. Leaders cannot do it alone. 6. Trust rules. 7. Challenge is the crucible for greatness. 8. Leaders either lead by example or they do not lead at all. 9. The best leaders are the best learners. 10. Leadership is an affair of the heart.
11. EVANS - THE AUTHENTIC LEADER
11.1. INTEGRITY
11.1.1. Consistency between personal beliefs, organisation aims, working behavior.
11.1.2. leadership - trust -
11.2. SAVVY
11.2.1. Practical competence craft knowledge, strong commitment, common sense, intuition, street smarts.
11.2.2. Know what to do and when to do it.
11.2.3. Make things happen : Fix problems, finding resources, handling people.
11.3. STAND FOR SOMETHING - CONSISTENCY BETWEEN VALUE (ETHICS) GOALS AND ACTIONS
11.3.1. Leaders with values and vision believe that other people have the potential to be motivated by the same commitments, not just by narrow self interests (money power)
11.4. Aristtotle: " Excellenceis not an act, it is a habit"
11.5. Becoming Authentic:
11.5.1. It is the ideal. cant be generated only discovered
11.5.2. Not everyone can become authentic
11.5.3. you either have what it takes or you dont - leadership requires aptitude
11.5.4. Three implications of teaching to be a leader
11.5.4.1. 1. leadership are innate and unteachable not everyone has the potential (some will lead better than others)
11.5.4.2. 2. Hardiness: some leaders must foster and demonstrate effectiveness - we dont follow the weak and timid
11.5.4.3. 3. Leadership begins at ones centre: building their practice outward from their core commitments rather than inward from a management text.
11.5.5. A leaders philosphy remains tacit (implied witout being stated) in part because none of us can be fully in touch with the entire range of our knowledge, perception feelings and skills
11.5.5.1. our reservoir of expertise is larger that we encompass
11.5.5.2. our wellspring of inspiration deeper than we can fully tap
12. WHAT DO YOU STAND FOR?
12.1. Most educators share a heart felt commitment to students and to the development of their full potential but differe in empasis
12.2. HOW DO I DEFINE MY ROLE
12.2.1. MOVER - Redesign,reshape tolerates
12.2.2. Maintainer - keep things running smoothly
12.3. WHAT INSPIRES THE BEST IN STAFF
12.4. WHAT ARE MY STRENGHTS
13. WAYS TO EXCELL
13.1. Authentic leadership is highly personal and therefore can take many forms depending upon the specific commitments of the leaders.
13.2. Personal means individual where practice is rooted in deep values and strong beliefs will resemble each other in some important way no matter what philosophy
13.3. Authentic leaders have shortcomings - they are aware of them - they tend to emphasize their strengths to find sufficient nourishment in their sense of themselves
13.4. KNOW YOUR LIMITS
14. "Great leaders teach, coach, and guide others to align their actions with the shared values of the organization (Kouzes, Posner, 2012, p.90)"
14.1. Kouzes, J., & Posner, B. (Jossey-Bass). The leadership challenge: How to make extraordinary things happen in organizations. (5th ed.). San Francisco, CA: Jossey-Bass