Math Mobile Apps
by Eric Rhodes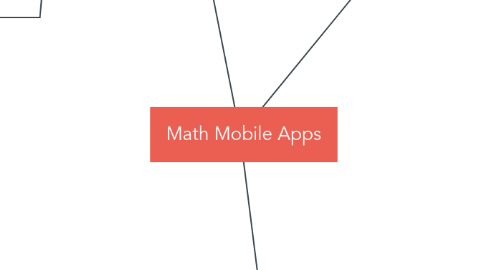 1. Fraction Apps
1.1. Motion Map (https://itunes.apple.com/us/app/motion-math/id392489333?mt=8) Description: Developed at the Stanford School of Education, Motion Math HD follows a star that has fallen from space, and must bound back up, up, up to its home in the stars. Moving fractions to their correct place on the number line is the only way to return. By playing Motion Math, learners improve their ability to perceive and estimate fractions in multiple forms.
1.2. Fractions - by Brainingcamp https://itunes.apple.com/us/app/fractions-by-brainingcamp/id471353363?mt=8 Description: TOPICS COVERED 1. Fractions Introduction 2. Equivalent Fractions 3. Common Denominator 4. Comparing and Ordering Fractions 5. Adding and Subtracting Fractions 6. Multiplying Fractions 7. Dividing Fractions FEATURES ▪ Lesson with visual models and audio narration to make abstract concepts concrete ▪ Questions to practice what was learned ▪ Virtual manipulative for hands-on discovery learning ▪ Challenge game to interactively apply understanding ▪ Alignment with state and Common Core standards ▪ Suitable for ages 9-14
1.3. Virtual Manipulatives https://itunes.apple.com/us/app/virtual-manipulatives!/id471341079?mt=8 Description: This is an app consisting of a virtual set of fraction bars that kids can manipulate in many different ways. The app does not include lessons nor problems to solve. Instead, it serves as a fun tool for teachers and parents to utilize when teaching their kids about fractions.
1.4. Quick Fractions https://itunes.apple.com/us/app/quick-fractions/id859831864?mt=8 Descriptions: Hate fractions? That's ok! Quick Fractions is here to help you master one of the most troublesome areas of mathematics! Perfect for those just starting out with fractions, more advanced students, or even adults looking for a challenge.
2. Multiplication Apps
2.1. Montessori Math: Multiplication https://itunes.apple.com/us/app/montessori-math-multiplication/id847522661?mt=8 Description: Designed by teachers and Award winning app developers, Montessori Math: Multiplication presents an in-depth, step-by-step approach to multiplication with fundamental Montessori materials: the multiplication board, the stamp game and the bead frame with an added fun monster lab for motivation!
2.2. Understanding Math - Times Tables: Learn to fluently multiply and divide within 100 https://itunes.apple.com/us/app/understanding-math-times-tables-learn-to-fluently-multiply/id931897095?mt=8 Description: Understanding Math - Times Tables is the first app in a series of educational apps based on J. Bruner's Learning Theory "Three Modes of Representation". Understand and practice multiplication and division in 4 games and show your skills in the Duel! Compete against your peers or even parents by setting different levels of difficulty!
2.3. Llama Drama: Lumio Multiplication https://itunes.apple.com/us/app/llama-drama-lumio-multiplication/id898724353?mt=8 Description: Kids build number fluency, develop strategies for multiplication, and learn properties of operations as they sort rowdy animals into arrays of different sizes.
2.4. Multiplication Genius x19 Free https://itunes.apple.com/us/app/multiplication-genius-x19-free/id406611368?mt=8 Discription: Encourage your kids to master 9, 12 and 19 Times Table! The multiplication is the most fundemental foundations of mathematics. The more score in this app, the more confidence in math and school life!! This app gives a joyful way to learn multiplication by heart.
3. Geometry
3.1. Montessori Geometry - Recognize and learn shapes https://itunes.apple.com/us/app/montessori-geometry/id544726604?mt=8&ign-mpt=uo%3D8 Description: The best way to learn shapes in 2D and 3D! Montessori Geometry was designed by Montessori teachers to ensure that your child will realize that geometrical shapes are everywhere but it will also make him/her proud to be able to recognize and name them.
3.2. Geometry 4 Kids https://itunes.apple.com/us/app/geometry-4-kids/id446626897?mt=8&ign-mpt=uo%3D8 Description: This Geometry app is built for elementary kids ages 5 - 10. This app teaches a plethora of geometrical concepts and is designed in collaboration with Teachers, parents & students. The App contains Learning modules that explain each concept clearly, with illustrations (including real life examples) and narration that can be followed with ease. Practice modules are also included.
3.3. Geoboard, by The Math Learning Center https://itunes.apple.com/us/app/geoboard-by-math-learning/id519896952?mt=8&ign-mpt=uo%3D8 Description: Geoboard is a tool for exploring a variety of mathematical topics introduced in the elementary and middle grades. Learners stretch bands around the pegs to form line segments and polygons and make discoveries about perimeter, area, angles, congruence, fractions, and more.
3.4. Pocket Geometry https://play.google.com/store/apps/details?id=sk.halmi.geometry&hl=en Description: Simple and easy to use geometry app that you can carry in your pocket! Calculate the perimeter, area, surface or volume of various geometric shapes. Shapes includes 2D (square, rectangle, circle, triangle, trapezoid, parallelogram) and 3D (cone, pyramid, sphere, cube, cylinder and rectangular prism).