SOCIAL SCIENCE
by Catherine Valiente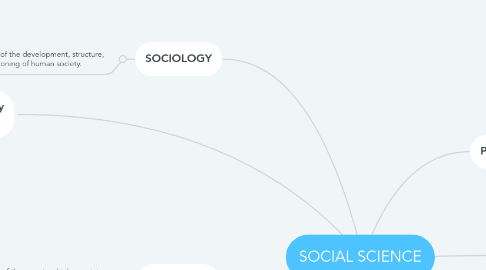 1. society is the greatly influenced by economic factors.
2. PHSYCHOLOGY
2.1. the scientific study of the human mind and its functions, especially those affecting behavior in a given context.
3. ANTROPOLOGY
3.1. is the study and developmeny of humans, their nature and their societies.
4. SOCIOLOGY
4.1. the study of the development, structure, and functioning of human society.
5. ECONIMICS
5.1. the study of the ways in which a society deals with money and the availability if goods.
6. POLITICAL SCIENCE
6.1. study of how the goverment and politics have influenced the society.
7. RELIGION
7.1. guides human being in different social activitieslike how they behave.
8. HISTORY
8.1. study if man's past and his decisions.
9. LAW
9.1. concerned mainly with the disputes between members or sector of society with either the state or with each other.