Zurich, Switzerland
создатель Shradhaa Srikanth - Centennial Sr PS (1506)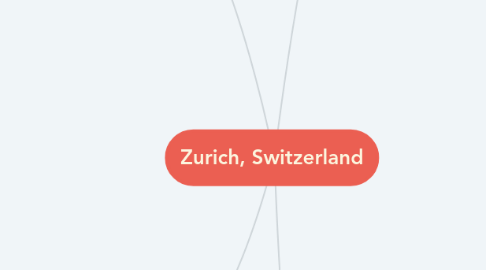 1. Cost of living
1.1. Accommodation
1.1.1. People choose specific places in Zurich because taxes in Switzerland differ according to location, and city areas with wealthy residents often have lower tax rates.
1.1.2. This benefits many individuals who immigrate in Zurich who aren't as well-off but find the right property that they'll be needing to live in Zurich.
1.1.3. One really interesting and a factor that can be really effective for residents of Zurich, is the benefits of recycling. The council taxes residents per garbage bad and residents can save a massive amount by separating their garbage and disposing them to free recycling sites.
1.2. Health Care
1.2.1. Private healthcare is compulsory in Zurich and they are by no means cheap. Although, they are worth shopping around to find a package which is suitable for one's needs. It can be personalized for you.
1.2.2. Switzerland is an expensive country, however, everything they spend their money, such as health care, have a great long-term use as a life long.
1.3. Transport
1.3.1. Zurich's public transportation network is excellent, although as I stated previously about other element, it is not cheap. All of this money goes for a long-term use as regular users invest monthly and annual transport passes which save them money.
1.3.2. Talking from personal experiences in Zurich, Switzerland, they have an excellent network in their trains and buses because they're much cheaper then mainting a car. Using and maintaining a car in Zurich is very costly, as the public parking fees add up very quickly.
1.3.3. It might seem like not having cars is inconvenient, but Zurich, Switzerland has been developing while the years pass by and they are very successful in their public transportation network.
1.4. Education
1.4.1. Public Schools in Zurich are at a good standard and are free with one or two flaws. For example, the specific language in that education would be Swiss German. Although, that all depends on the person, as there might be people who want to learn in that language.
1.4.2. There are also bilingual schools which I will be talking more about in another section of the mind map.
2. Education and Schools
2.1. Public Schools
2.1.1. Public Schools in Zurich offer free education to students between the ages of fours and fifteen which really beneficial that might've recently immigrated to Zurich.
2.1.2. I talked about how there are also bilingual schools in the "Cost of Living", and in fact, the language of Instruction at public schools in Zurich might've been German, but there are also lessons in French English.
2.1.3. Furthermore, the standard of teaching and the way they cover all strands of their curriculum is very good, so it'll be worth settling down in Zurich, Switzerland.
2.2. Private Schools
2.2.1. Bilingual schools in Zurich are in all parts of the education system! Private schools in Zurich, sometimes offer teaching in German and French or English.
2.2.2. The standard of teaching at these schools is at a high-standard as there are plenty of opportunities for students to take part in various extra-curricular activities such as art, drama, music, and other sports.
2.2.3. Zurich also has special programs such as International Baccalaureate (IB).
2.2.4. The fees charged vary from different schools as the budget cost includes uniforms, stationery, school excursions e.t.c. That wouldn't be a huge thing to worry about since those costs are common between most education systems around the world.
2.3. International schools
2.3.1. International schools in Zurich are often presented to be one of the best option for children. While fees may be high, these schools offer students to have a chance to continue studying the curriculum of their home country without having to deal with the language barrier.
2.4. Higher Education/Universities
2.4.1. When talking about higher education and universities, the benefits above don't vary very much as they still have bilingual schools, international schools, high paid fees e.t.c.
2.4.2. To put it out there, more than 135,000 students attend Switzerland's universities and perform amazing research work. That was just one example of the many strands in occupations in which people attend Switzerland's occupations due to the benefits stated above and more!
3. Safety
3.1. Violent Crimes are actually very rare in this country and in fact, Switzerland as a whole was ranked top 10 safest countries in the world which is a big deal.
3.2. When I'm specifying the fact about violent crimes, I mean crimes such as gun crimes. There is a prper gun control law in Switzerland as a whole which includes Zurichs, which means there would be less gun crimes as such.
3.3. Now, when we're talking about safety, this also includes safety from nature. This would mean the nature around us is polluting very badly (will be elaborating more on this below in the "Environment" section of the mindmap.
3.4. Moreover, there are some pick pocketing in Switzerland but there are also punishments for such petty crimes, with fines when they're caught doing it.
3.5. A crucial element that immigrants worry about when coming to a new country, is the level of racism in that specific city of the country. In fact, in Zurich, just as they have many bilingual schools, they do elaborate all cultures and we all learn to accept all cultures. Zurich, Switzerland is safe when looking in the view of racism.
4. Environment
4.1. Clean city
4.1.1. Barely any pollution
4.1.1.1. NO CAR POLLUTION
4.1.1.1.1. The two main causes of pollution are excess amount of gas emmisions and pollution from excess waste.
4.1.1.1.2. The astonishing thing about that, is that Zurich takes care of both the sides of the environment. There would barely be any car pollution as gas emissions since the main mode of transport here is buses, trains, and bicycles (stated previously under "Cost of living" as "Transport).
4.1.1.2. NO POLLUTION FROM EXCESS WASTE
4.1.1.2.1. An essential part of humans, would be bartering. Now, I don't necessarily mean it in the essential way of literally giving and taking things, but I mean it in the way of the government giving you a reward in return of something. I stated in one of the previous parts of the mind map, that the council taxes on your way of recycling in Zurich, so in that way it's a win-win situation. We're saving the environment and you pay less to the council government in Zurich.
4.2. Not many natural disasters
4.2.1. In the specific part of Zurich, the environment is being treated properly (as stated above), and there are very rare chances of there being any natural disasters. Very rarely, there have been floods due to the streams and rivers, but they have barely affected our environment.
4.2.2. Also, Zurich, Switzerland isn't anywhere near the climate of there being any sort of earthquakes, tsunamis and volcanic eruptions.
4.3. Various with 4 different seasons
4.3.1. It's actually pretty uncommon to see a lot fo countries and cities that vary in all 4 seasons. Summer, Winter, Fall, and Spring. Usually, we see them vary between just with it being very hot weathers or very cold weathers. Although, that's not the case for Zurich.
4.3.2. January - March -> Winter April -> Vary (can rain or snow) May -> Spring arrives June - Beginning of Sept. -> Summer October - November -> Golden Fall December -> Winter starts :)
4.3.3. Zurich (MOST OF THE TIME), actually consistently follows the weather patterns shown above.