Fuels and new car technologies
by
Iori Thorpe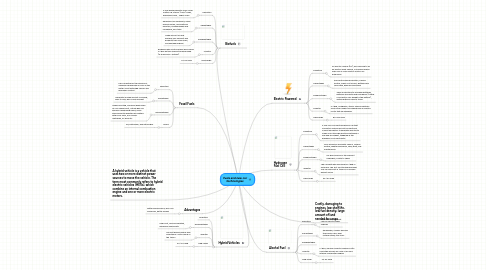 0.0
stars -
0
reviews range from
0
to
5
Fuels and new car technologies
This is just a demo map that you can delete right away, if you feel like it...
Advantages
Better performance, less CO2 emissions, better milage
A hybrid vehicle is a vehicle that uses two or more distinct power sources to move the vehicle. The term most commonly refers to hybrid electric vehicles (HEVs), which combine an internal combustion engine and one or more electric motors.
Costly, damaging to engines, low shelf life, low fuel density, large amount of land needed for crops
Hydrogen Fuel Cell
Definition
Advantages
Disadvantages
Inventor
Mpg range
Electric Powered
Definition
Advantages
Disadvantages
Inventor
Mpg range
Alcohol Fuel
Definition
Advantages
Disadvantages
Inventor
Mpg range
Biofuels
Definition
Advantages
Disadvantages
Inventor
Mpg range
Fossil Fuels
Definition
Advantages
Disadvantages
Types
Hybrid Vehicles
Definition
Disadvantages
Inventor
Mpg range