My career with SpaceX
by Shady GMIRA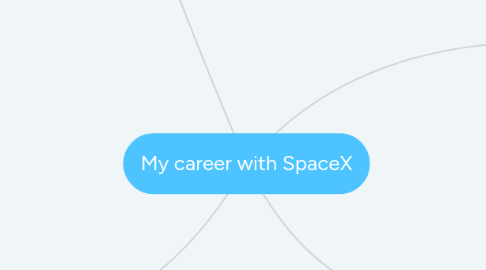 1. Hardware Engineer
1.1. Responsability
1.1.1. The role of Test Engineer (TE) at SpaceX will require that you have an understanding testing methods and tools for HW and limited SW design and development.
1.1.2. The TE will be working under the direction of other test engineering team members supporting work to develop testing for avionics systems covering electronic components such as memory, sensors, communications buses, power conversion units, and full functional testing of an assembled electro-mechanical subsystem.
1.1.3. The role requires you to aid in planning, designing, documenting, validating test systems for the projects as assigned.
1.1.4. As a team member, you will be asked to help other test engineers to complete work on their projects and well as run projects of your own.
1.1.5. Develop automation software to control automated test equipment, Units Under Test (UUT), and instrumentation.
1.2. Pros
1.2.1. I get to work with SpaceX. Get to do the job I like.
1.2.2. Cons
1.2.2.1. Difficult to get the job
1.3. Indoor working conditions
1.4. Salary
1.4.1. 85,000$ a year
1.5. Location of Job
1.5.1. Redmond, WA, United States
2. Propulsion Engineer
2.1. Responsability
2.1.1. Per-mission analysis on attitude control systems, propellant conditions, tank pressurization systems etc. to maximize performance while staying robust.
2.1.2. Automate workflow above to reduce engineering investment in per-mission analysis.
2.1.3. Pursue performance/robustness improvements.
2.1.4. Pursue operational simplicity and seek to reduce burden on other groups at SpaceX.
2.1.5. Produce quality documentation of your work to reduce miss-rate and improve efficiency.
2.1.6. Review peer work.
2.2. Pros
2.2.1. I love this job
2.3. Cons
2.3.1. Master of Science in engineering or related technical discipline.
2.3.2. Experience with 0-D and 1-D thermal/fluid networks.
2.3.3. Working knowledge of scripting languages.
2.3.4. Excellent oral and written communication skills.
2.3.5. Ability to deliver against an aggressive schedule.
2.4. Indoors working conditions
2.5. Salary
2.5.1. 78,000$ a year
2.6. Job location
2.6.1. Hawthorne, CA, United States
3. Avionics Test Automation Engineer
3.1. Responsabilities
3.1.1. Develop modular, reusable test architectures for manufacturing and engineering design verification
3.1.2. Develop test software that interfaces with a range of test equipment
3.1.3. Develop custom automation solutions to engineering and manufacturing challenges using a combination of embedded electronics and innovative hardware
3.1.4. Work closely with Responsible Engineers and Manufacturing Engineers to ensure a testable product is being developed and influence the design to increase product reliability and test coverage. Make recommendations for design, process improvements, and data collection
3.1.5. Define and implement project plans, manage milestones and hold reviews to assure reliable test systems are delivered to production
3.1.6. Write Verification Test Plans, Test Procedures, and Test Reports against product requirements
3.1.7. Investigate test or sensor failures and communicate/execute recommended actions
3.2. Cons
3.2.1. High standards to get the job
3.3. Pros
3.3.1. I love this job and enjoy working it
3.4. 97,000$ to 104,000$ a year
3.5. Job location
3.5.1. Hawthorne, CA, United States
4. Sources
4.1. Hardware Test Engineer
4.2. Avionics Test Automation Engineer
4.3. Propulsion Engineer, Thermal and Fluids Analysis