WEB 2.0 TOOLS
by Jenn Brown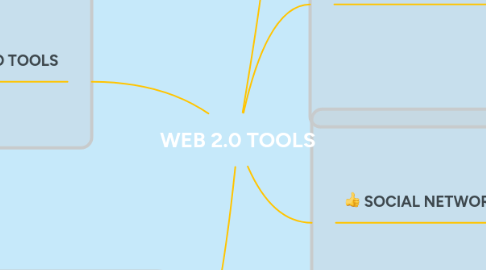 1. SOCIAL NETWORKING TOOLS
1.1. FACEBOOK
1.1.1. Facebook is a social networking site that makes it easy for you to connect and share with your family and friends online. Also is a useful for buisness and networking professionally.
1.2. TWITTER
1.2.1. Twitter is an online news and social networking service on which users post and interact with messages known as "tweets".
2. CLOUD STORAGE TOOLS
2.1. GOOGLE DOCS
2.1.1. Google Docs is an online word processor that lets you create and format documents and work with other people you wish to share with. It is accessible from any device.
2.2. DROPBOX
2.2.1. Dropbox is a home for photos, documents, videos, etc.. It lets you access your stuff from anywhere and makes it easy to share with others.
2.3. PHOTOBUCKET
2.3.1. Photobucket is a site to store and upload photos and video to and share it with others. Members can display photos on other Web sites by including a direct link, which refers back to the original images stored on Photobucket.
3. BOOKMARKING TOOLS
3.1. PINTEREST
3.1.1. A tool used to organize the discovery of information. Users can upload, save, sort, manage images, videos, links through collections known as pinboards.
3.2. PINBOARD
3.2.1. Pinboard is a personal archive of links you wish to save or share. It is a social bookmarking website that organizes bookmarks using tags that you can access from any device.
4. VIDEO TOOLS
4.1. YOUTUBE
4.1.1. YouTube is a video sharing service where users can create their own profile, upload videos, watch, like and comment on other videos.
4.2. ANIMOTO
4.2.1. Animoto is an easy online video creator that uses photos, videos, text and music to create a video production.
5. ORGANIZATION TOOLS
5.1. EVERNOTE
5.1.1. Evernote is an app designed for note taking, organizing, tasks lists, and archiving.
5.2. EDMODO
5.2.1. Educational technology offering a communication, collaboration, and coaching platform to K-12 schools and teachers.
5.3. WORDPRESS
5.3.1. WordPress is open source software you can use to create a website or blog. It is an easy and flexible blogging website content management system for beginners.
6. Pinterest Image
7. Edmodo Image
8. Facebook Image