SIMPLE PRESENT VS PRESENT CONTINUOS
by Alexandra Zuniga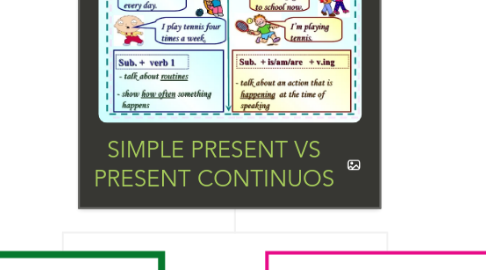 1. SIMPLE PRESENT
1.1. The simple present is a verb tense with two main uses. We use the simple present tense when an action is happening right now, or when it happens regularly
1.2. The other is to talk about habitual actions or occurrences
1.3. Pauline practices the piano every day. Ms. Jackson travels during the summer. Hamsters run all night
2. PRESENT CONTINUOS
2.1. The present continuous, also called the present progressive, is one of the present tenses used in modern English, the others being the simple present and the present perfect. All of these can be employed in both the indicative and subjunctive moods.
2.2. To describe an action that is taking place now but not at the exact moment of speech
2.3. You are using the Internet. You are studying English grammar.