A1 Business Case Mind Map
by Sofía Jáuregui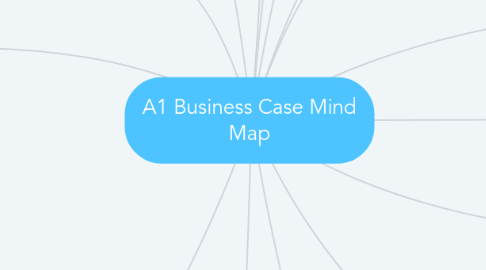 1. "Reforestamos Mexico", five areas: emission reduction, saving water, saving energy, solid waste management and CSR on environmental matters.
2. Bimbo was founded in 1945.
3. Socially Responsible Enterprise Award.
3.1. 9th position of the Reputation Institute.
4. CEO: Daniel Servitje.
5. Values: team work, trust, quality, person, effectiveness, profitability, and passion.
6. Started with one brand, 38 workers and 10 trucks.
6.1. The production was manual and rudimentary.
6.2. Opens one of the largest factories in 1970.
7. 1956, first plant out of Mexico City.
7.1. By 2001 it had been expanded to Brazil, Europe, United States, and Central/Latin America.
8. Brands such as, Marinela, Barcel, Ricolino, Tia Rosa, Milpa Real, and Lonchibon.
8.1. Products as, sliced bread, cookies, pastries, packaged food, salted snacks, etc.
8.1.1. Nearly produces 5,000 items.
9. Bimbo's internalization = local acquisition.
9.1. Huge publicity campaign.
9.2. International Footprint.
10. Three different channels: supermarkets, convenience stores, and mom & pop stores.
11. "Pesito" credit on purchases of Bimbo products.
12. In 2008 they had around more than 97,000 associates.
12.1. Two areas of support for associates, economic or development.
12.1.1. Health and education offerings to associates.
13. Motto: Grow and innovate.
13.1. Create value.
14. In 2007 they launched "Committed to Your Health".
14.1. Five areas: improving product healthiness, education in health and nutrition, promotion of physical activity, research, and being an exemplary firm in terms of health and nutrition.
15. 2008: Leading baking company in the Americas and one of the largest in the world.
15.1. Annual sales of over $7.4 billion.
15.2. More than 1 million sales outlets in 18 countries.