COMM391 Section 103 Phase 8
by
Kafui Monu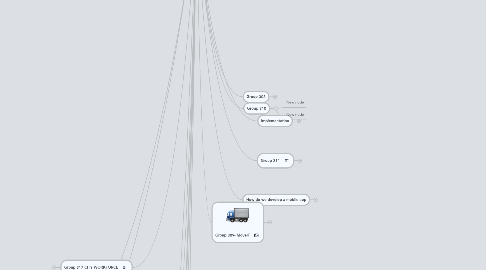 2.5
stars -
2
reviews range from
0
to
5
ISSUE #1 - Competitive Advantage our main purpose for outsourcing is to limit our expenditure on data management, information sharing [cloud computing] and operational software maintenance/development [SugarCRM and Financial Tools]. being able to outsource software/database maintenance relieves the firm of having to worry about allocating more resources towards this - in addition to upgrading it every time, meaning the firm can focus on investing in better financial analysts/guest services agents our ability to focus on the said resources but still have the ability to retrieve information and analyze data when needed also gives the extra time we need to be able to make sure that the clients complaints, wants and simple requests are addressed - also all their questions are answered outsourcing our social CRM through SugarCRM and linking all social media accounts to our SugarCRM account will allow VAnalyst to manage all means of communication effectively and efficiently - also using insource guest service agents will allow VAnalyst to get to know clients at a more personal level when they do decide to go to the office - in addition to this effective and efficient management of socialCRM through SugarCRM will allow us to make our presence known to our local potential clients a lot faster outsourcing database management - linked to SugarCRM and all Financial Tools will allow our analysts to not only use financial data but also client data to match their portfolios and investment 'wants' [i.e. high risk/high yield or low risk/constant returns] giving us a better opportunity to heighten the satisfaction of our clients
CRM software systems are a journey, not a destination, and successful CRM application programs leverage a continuous process improvement cycle to constantly refine and optimize the business software system. Compare, measure and verify planned and achieved stakeholder group objectives Compare and verify the most critical success factors Be sure to trend user-based utilization metrics Analyze proposed software benefits from new software version upgrades Verify Second Wave benefits (e.g. those proposed implementation activities that didn't make the cut in the original implementation) Assemble an internal or external advisory group and participate in the vendor's user group(s)
these specialists know the company and are aligned with our values.
Group 303
Outsourcing
Project Management
Implementation
Privacy
Information security
How do we develop a mobile app
How do we develop it
How will we manage it
We will hire a 3rd party developer to create the mobile applications
ISSUE #2 - Security and Reliability SugarCRM uses online databases from various other big companies which supply these storage spaces and secure them with state of the art technology, however should any compromise to their storage happen VAnalyst will have hard copies and electronic on hand of every single transaction and conversation done with each client With regards to basic access to the SugarCRM software, usernames can be linked to security levels which only allow the specified user to view and or edit only the level allowed by the administrator - this lowers the chance private information leaks within the firm In the event of outages of any type, as mentioned above, VAnalyst will also be having hard copies [transcripts] of every transaction and conversation done with every client which is updated every start of the office hour
Group 301
Training
Outsourcing
Group 302
Development
Implementation
Group 304
Development
Implentation
Group 319 CityWorkforce
Adequate I like how you clearly laid out what your two most important issues were. I like the information you've stated but would have liked if you had taken it one step further and told me why for example it is important to implement the cloud security measures you have suggested. What is the business impact/significance of employing these measures? Also, how exactly will you manage these issues? You haven't addressed the second part of the question explicitly.
Security
Project management
320 - Good Food Canada
Adequate I like how you rationalized why outsourcing your Smartphone App would be the best decision. However, I would have liked if you had explicitly addressed and considered some of the concerns/drawbacks of outsourcing ( e.g. potential reduction in quality, inadequate consideration of user requirements). Security issues: I like what you have here, but I would have liked to have seen more proactive recommendations as to how you will go about security customer data. Merely having a privacy policy is insufficient. What is the technology and protocols that will enable you to realize your privacy policy? Merely stating "employee authentication" is not enough.
E-commerce security related issues
RFID privacy issues
Outsourcing
Group 318
Adequate + I like the rationale you provided as to why outsourcing of your Smartphone App was the best decision. I would however have liked if you had considered and addressed the concerns associated with outsourcing and how these areas of concerns could potentially hamper your ability to execute you business strategy effectively.
Privacy
New node
Group 318: DataMed
Adequate + to Good- Met with group during TA office hours and provided feedback on Phase 8
Implementation: Resistance from employees
Development: Maintaining a solid relationship with development partner
Group 316- Full of Christmas Spirit
Adequate- Firstly, Thank you for the innovative name " Full of Christmas Spirit:)" I like how you clearly identified your two most important issues when assessing the development and implementation of IT for your company. I would however have liked if you had selected either outsourcing or insourcing,as opposed to assessing both. As you've described it, I am unsure if you are going to be insourcing or outsourcing, and as a result I cannot truly evaluate whether "How you will manage it" are adequate/relevant responses. One final comment on insourcing: " lower cost" is in fact a FLAWED assumption. Insourcing may NOT  necessarily  be cheaper. In addition, you may not have the required expertise in-house. Merely hiring a "project manager" is not enough.  Who is going to develop/customize your software? Your company is not in the business of software development.
Development
Implementation
Group 315
Weak + to Adequate- Please elaborate more in detail as to how the issues you have identified, namely "security" ( on the implementation side) and "outsourcing" ( on the development side), will be managed? How do you intend to address the issues associated with outsourcing and the imperative need for security? You have provided little-to-no information or support in this regard. Please address this concern in your final report
Technology: Web 2.0 Site: Patient Profiles
Cost of Technology Implementation
Security
Group 314
Unacceptable You have failed to provide a cohesive and comprehensive answer that adequately addresses the Phase 8 question. Merely telling me that " Outsourcing" is your most important issue is not enough. You need to elaborate on this and tell me HOW you will manage issues associated with outsourcing.
Outsourcing [SugarCRM which includes online database, cloud computing, analytical and social CRM]
Group 312
Adequate + I liked how you clearly laid out your two most important issues and then explicitly answered how you will manage those issues. With regards to Outsourcing, you need to adequately address how quality and control of your outsourced component will be maintained. You covered this briefly in your " How to Manage" node, but I would have liked you to have elaborated on how you would go about ensuring that key user requirements are effectively communicated and in turn implemented by your outsourced software designers. Remember, just because you give specific instructions, does not necessarily mean that software designers will interpret them in the same way as you. As a result, more often than not, the end product tends to be different in scope and functionality than what the outsourcing party ( namely YOU in this case) originally intended. I would have liked if you had thought/explicitly considered this, and as a result considered testing various working prototypes of your intended technology over a pre-determined time frame.
Privacy
To outsource or insource?
Group 311
Adequate I can clearly see that outsourcing will be one of your most important issues with regards to IT Development. I would however have liked if you had made the link as clear as to what your IT Implementation would be. Is change management and user training your key concerns? If so, how then do you intend to overcome/mitigate the risk of "employees not adapt[ing] well the the new changes?"  You've identified some issues that are important but in general have failed to truly elaborate on how you will manage and address the issues you've identified. Please do so for your final report.
Outsourced IT
Group 309- MoveIT
1) Outsourcing of our development
2)
Group 306- city workforce
Database
Talemetry
Group 305
Insourcing
Outsourcing
Group 307 Van Realty
Development
Implementation
Group 308
Website Security
Group 310
New node
New node
What are the two most important issues (of those discussed in the phase 8 slides) when planning the development and implementation of IT for your company? Why? How are you going to manage those two issues?
Group 317 CITY WORKFORCE
Adequate ++ Met with group during TA office hours and provided feedback on Phase 8
Implementation
Development
New node