VICARIOUS LIABILITY, DEFENCES & REMEDIES
by Ahmad Farhan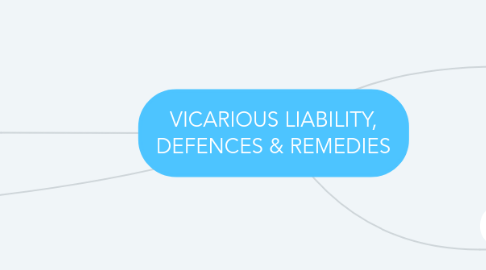 1. An injunction is an order either to prohibit a defendant from continuing his act, or to require him to do a certain act.
2. Vicarious Liability
2.1. 1. Who is an Emplyee ?
2.2. 2. The Course of Employment.
2.3. 3. Legislation that Affect the Principle of Vicarious Liability.
3. Defences
3.1. Volenti Non Fit Injuria
3.1.1. Volenti is a complete defence-a plaintiff cannot recoverany damages if the defendant can prove that the plaintiff consented to the risk.
3.2. Contributory Negligence
3.2.1. Where a plaintiff failed to take reasonable care or worsened his injury, he is said to have been contributorily negligent.
4. Remedies
4.1. Damages
4.1.1. Damge is money compensation. The main purpose of damages is to restore a plaintiff to his position prior to the commission of the tort.
4.2. Injuction