Scio12 ONS Session Planning
by
Anthony Salvagno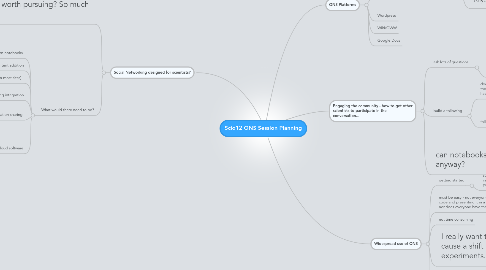 0.0
stars - reviews range from
0
to
5
Scio12 ONS Session Planning
ONS Platforms
What do others use?
Wordpress
Wiki/OWW
Google Docs
Engaging the community - how to get other scientists to participate in the conversation...
ask lots of questions
build a following
can notebooks engage a wide audience anyway?
Widespread use of ONS
getting started
must be easy - not everyone enjoys developing code and presenting it in a coherent manner, nor does everyone have the capacity to do so.
not time consuming
I really want to know what others think will cause a shift in how scientists present their experiments.
proving that traditional standards are just as measurable here
Social Networking designed for scientists?
Is this even a avenue worth pursuing? So much already exists
What would there need to be?