TPACK INTO MY PLE
by
maría guirao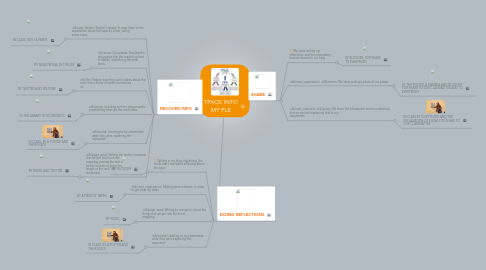 0.0
stars -
0
reviews range from
0
to
5
TPACK INTO MY PLE
We share writing our reflections and the information that we recover in our blog
We share puting a photo of our poster
We share the information and the reflections that we recover explaining that to our classmattes.
Writing in my blog: explaining the thinks that I had learnt reflecting about the topic.
Making some schemes: in order to get clear my ideas
Writing by computer: about the things that we put into the mind mapping.
Teacher's lesson: In class listen to the explanation about the topic by Linda, taking some notes.
Documents: Reading the documents that the teacher upload to SAKAI, underlining the main ideas.
Videos: watching some videos about the topic that a friend of Linda recommend us.
Speaking with my groupmattes: commenting what are the main ideas.
Listening to my classmattes: while they were explaning the exposition
Writing the text by computer that we put into the mind mapping, pasting the text in twitter in order to know the length of the text (140 characters)