P2 Responsibilitys of Government Departments
by Rhys Holland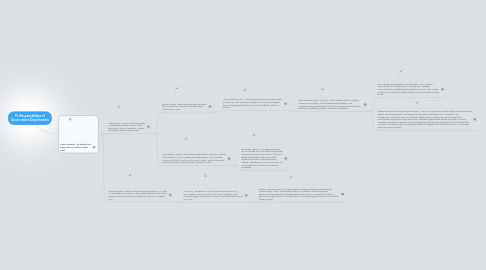 1. Prime Minister - He selects the seceraterys of state to their roles
1.1. Theresa may - Home seceratary, British Conservative politician who is Home Secretary in the Conservative – Liberal Democrat Coalition government
1.1.1. Damian Green - British politician who has been the Conservative Member of Parliament for Ashford since 1997
1.1.1.1. West Yorkshire Police - is the territorial police force responsible for policing West Yorkshire in England. It is the fourth largest force in England and Wales by number of officers, with 5671 officers.
1.1.1.1.1. West Yorkshire Police Authority - West Yorkshire Police Authority contains 9 councillors, and 8 independent members. The councillors are appointed by the five borough councils in the area – Bradford, Calderdale, Kirklees, Leeds and Wakefield
1.1.2. Nick Herbert - British Conservative Party politician and the Member of Parliament (MP) for Arundel and South Downs. He is currently Minister of State for Police and Criminal Justice, with his time split between the Home Office and the Ministry of Justice.
1.1.2.1. UK Border Agency - The agency protects the UK border, and is one of the largest law enforcement agencies in the UK, they are a global organisation with 23,500 staff - including more than 9,000 warranted officers - operating in local communities, at our borders and in about 130 countries worldwide.
1.2. Phil Hammond - British Conservative Party politician. He is the current Defence Secretary in the Coalition government led by David Cameron, having succeeded Liam Fox on 14 October 2011
1.2.1. The Army - The British Army is the land warfare branch of Her Majesty's Armed Forces in the United Kingdom and is overseen by phil hammond, he does not make the decisions to go to war
1.2.1.1. Defence Vetting Agency - It is responsible for vetting employees of the British Armed Forces, MoD, civil servants, defence contractors, and certain other government departments and organisations who work on contracts with certain government departments. It was formerly an executive agency known as the Defence Vetting Agency