Blockbusters
by
Sabine Maria Steiner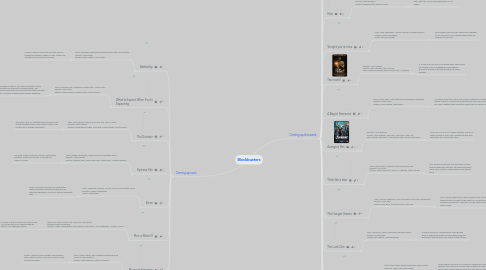 5.0
stars -
1
reviews range from
0
to
5
Blockbusters
Coming up this week
Stars: Jonny Depp, Michelle Pfeifer, Eva Green Director: Tim Burton Writer: Seth Graham Smith, John August, Dan Curtis, An imprisoned vampire, Barnabas Collins, is set free and returns to his ancestral home, where his dysfunctional descendants are in need of his protection.
Stars: Claude Baz Moussawba, Leyla Hakim, Nadine Labaki Director: Nadine Labaki Writer: Thomas Bidegain, Nadine Labaki, Rodney Al Haddid, Jihad Hojeily Sam Mounier, A group of Lebanese women try to ease religious tensions between Christians and Muslims in their village.
Stars: Koki Maeda, Ohshirô Maeda and Ryôga Hayashi Director: Hirokazu Koreeda Writer: Hirokazu Koreeda, 12-year-old Koichi, who has been separated from his brother Ryunosuke due to his parents' divorce, begins to believe that the new bullet train service will create a miracle when the first trains pass each other at top speed.
Stars: Eva Mendes, Cierra Ramirez and Patricia Arquette Director: Patricia Riggen Writer: Hiram Martinez, As single mom Grace juggles work, bills, and her affair with a married doctor, her daughter, Ansiedad, plots a shortcut to adulthood after finding inspiration in the coming-of-age stories she's reading for school.
Stars: Joel Murray, Tara Lynne Barr and Mackenzie Brooke Smith Director: Bobcat Goldthwait Writer: Bobcat Goldthwait, On a mission to rid society of its most repellent citizens, terminally ill Frank makes an unlikely accomplice in 16-year-old Roxy.
Stars: Chloë Grace Moretz, Blake Lively and Rory Culkin Director: Derick Martini Writers: Andrea Portes, Derick Martini, A Nebraska teen gets more than she bargained for when she sets out for the bright lights of Las Vegas.
Stars: Luke Treadaway, Natalia Tena and Mathew Baynton Director: David Mackenzie Writer: Thomas Leveritt, Two feuding rock stars get handcuffed together for 24 hours at a music festival where they are both due to perform.
Director: Yam Laranas Writers: Aloy Adlawan, Yam Laranas Stars: Carmina Villaroel, Rhian Ramos and TJ Trinidad, A 12 year old cold case is reopened when three teens are missing in an old abandoned road where a gruesome murder is left undiscovered for three decades.
Stars: Jason Ritter, Jake Sandvig and Chandler Canterbury Director: Brian Crano Writers: Jake Sandvig, Brian Crano, A comedy about two misfit best friends incapable of growing up, whose direction is tested by an abandoned child, worn beyond his years; together they invent the family they've always needed.
Director: Joss Whedon Writers: Joss Whedon, Zak Penn, Jack Kirby, Stan Lee Stars: Robert Downey Jr., Chris Evans and Scarlett Johansson, Nick Fury of S.H.I.E.L.D. brings together a team of super humans to form The Avengers to help save the Earth from Loki and his army.
Stars: Chris Brown, Gabrielle Union and Kevin Hart Director: Tim Story Writers: Keith Merryman, David A. Newman, Steve Harvey, Four friends conspire to turn the tables on their women when they discover the ladies have been using Steve Harvey's relationship advice against them.
Stars: Jennifer Lawrence, Josh Hutcherson and Liam Hemsworth Director: Gary Ross Writers: Gary Ross, Suzanne Collins, Billy Ray, Set in a future where the Capitol selects a boy and girl from the twelve districts to fight to the death on live television, Katniss Everdeen volunteers to take her younger sister's place for the latest match.
Stars: Zac Efron, Taylor Schilling and Blythe Danner Director: Scott Hicks Writers: Will Fetters, Nicholas Sparks, A Marine travels to Louisiana after serving three tours in Iraq and searches for the unknown woman he believes was his good luck charm during the war.
Stars: Hugh Grant, Salma Hayek and Jeremy Piven Directors: Peter Lord, Jeff Newitt Writer: Gideon Defoe (screenplay), Pirate Captain sets out on a mission to defeat his rivals Black Bellamy and Cutlass Liz for the Pirate of the year Award. The quest takes Captain and his crew from the shores of Blood Island to the foggy streets of Victorian London.
Stars: Jason Segel, Emily Blunt and Chris Pratt Director: Nicholas Stoller Writers: Jason Segel, Nicholas Stoller, One year after meeting, Tom proposes to his girlfriend, Violet, but unexpected events keep tripping them up as they look to walk down the aisle together.
Stars: John Cusack, Alice Eve and Luke Evans Director: James McTeigue Writers: Ben Livingston, Hannah Shakespeare, When a madman begins committing horrific murders inspired by Edgar Allan Poe's works, a young Baltimore detective joins forces with Poe to stop him from making his stories a reality.
Stars: Jason Statham, Catherine Chan and Chris Sarandon Director: Boaz Yakin Writer: Boaz Yakin, Mei, a young girl whose memory holds a priceless numerical code, finds herself pursued by the Triads, the Russian mob, and corrupt NYC cops. Coming to her aid is an ex-cage fighter whose life was destroyed by the gangsters on Mei's trail.
Stars: Tim Allen Directors: Alastair Fothergill, Mark Linfield, A 3-year-old chimpanzee is separated from his troop and is then adopted by a fully-grown male.
Stars: Sean Hayes, Chris Diamantopoulos and Will Sasso Directors: Bobby Farrelly, Peter Farrelly Writers: Mike Cerrone (screenplay), Bobby Farrelly (screenplay), Peter Farrelly, While trying to save their childhood orphanage, Moe, Larry, and Curly inadvertently stumble into a murder plot and wind up starring in a reality TV show.
Coming up soon
Stars: Alexander Skarsgård, Brooklyn Decker and Liam Neeson Director: Peter Berg Writers: Erich Hoeber, Jon Hoeber, A fleet of ships is forced to do battle with an armada of unknown origins in order to discover and thwart their destructive goals.
Stars: Cameron Diaz, Matthew Morrison and J. Todd Smith Director: Kirk Jones Writers: Shauna Cross, Heather Hach, Heidi Murkoff, A look at love through the eyes of five interconnected couples experiencing the thrills and surprises of having a baby, and ultimately coming to understand the universal truth that no matter what you plan for, life doesn't always deliver what's expected.
Stars: Sacha Baron Cohen, Anna Faris and John C. Reilly Director: Larry Charles Writers: Sacha Baron Cohen, Alec Berg, David Mandel, Jeff Schaffer, The heroic story of a dictator who risks his life to ensure that democracy would never come to the country he so lovingly oppressed.
Stars: Maggie Gyllenhaal, Hugh Dancy and Jonathan Pryce Director: Tanya Wexler Writers: Stephen Dyer, Jonah Lisa Dyer, Steven Dyer, Howard Gensler, The truth of how Mortimer Granville devised the invention of the first vibrator in the name of medical science.
Stars: Nadezhda Markina, Andrey Smirnov and Aleksey Rozin Director: Andrei Zvyagintsev Writer: Oleg Negin, When a sudden illness and an unexpected reunion threaten dutiful housewife Elena's potential inheritance, she must hatch a desperate plan ...
Stars: Will Smith, Tommy Lee Jones and Josh Brolin Director: Barry Sonnenfeld Writers: Lowell Cunningham, David Koepp, Etan Cohen, Jeff Nathanson, Michael Soccio, Agent J travels in time to MIB's early years in the 1960s, to stop an alien from assassinating his friend Agent K and changing history.
Stars: Jared Gilman, Kara Hayward and Bruce Willis Director: Wes Anderson Writers: Wes Anderson, Roman Coppola, A pair of young lovers flee their New England town, which causes a local search party to fan out and find them.
Stars: Jesse McCartney, Jonathan Sadowski and Olivia Dudley Director: Bradley Parker Writers: Shane Van Dyke, Carey Van Dyke, Oren Peli, Six tourists hire an extreme tour guide who takes them to the abandoned city Pripyat, the former home to the workers of the Chernobyl nuclear reactor. During their exploration, they soon discover they are not alone.