Round 5: Feb - April 2021
by Beth Dailey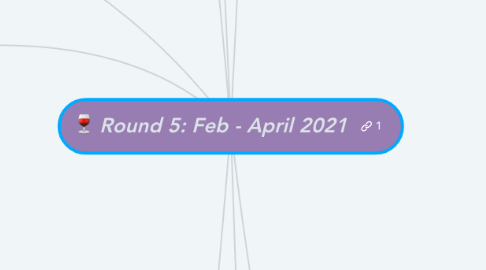 1. 4/29/2021 2016 Tormaresca Torcicoda Primitivo
1.1. 💡Consider contrasting with a US Zinfandel. Wine.com suggested this one. Waypoint Shake Ridge 2016
2. 3/4/2021 Cabernet Sauvignon from Colchagua Valley, Rapel Valley, Chile
2.1. 💡Compare it to one of your favorite Cabs or to a Cab from Washington State. 💡Compare new world versus old world and find a Bordeaux for comparison 💡 compare it to a Carmenere
2.2. 2018 Lapostolle Cuvee Alexandre Cabernet Sauvignon
3. a Rosé, any appellation, good or very good quality
3.1. Contrast with a Rosé from Provence, from Portugal, from CA. from Spain
4. 3/18/2021 Gewürztraminer, from Alsace in France (very good or outstanding quality.
4.1. Contrast with a Gewurztraminer, from Alsace in France Grand Cru, (optional)
4.1.1. Beth's comparison
4.2. Trimbach Gewürztraminer 2016
5. 2/25/2021 Grüner Veltliner, from Austria, good quality
5.1. 💡Contrast with a Sauvignon Blanc 💡Contrast with a Gruner Veltliner, from Austria very good/outstanding quality
5.2. Domane Wachau Federspiel Terrassen Grüner Veltliner 2019
6. 4/1/2021 A red wine from Spain - Mencia
6.1. 💡Consider contracting with a Pinot Noir or Beaujolais 💡Compare it to a Mencia from another producer.
6.2. 2018 Descendientes de Jose Palacios Petalo
7. 4/15/2021 A Cava of good quality
7.1. Llopart Reserva Cava Brut 2016
7.2. 💡Consider contrasting with a Cava from a different producer or to one of your favorite sparkling wines COOL 💡Consider trying Franciacorta Brut from Italy. Contadi Castaldi Franciacorta Brut | Wine.com (PS I bought one)