Social Media In Action
by
Tricia Sanders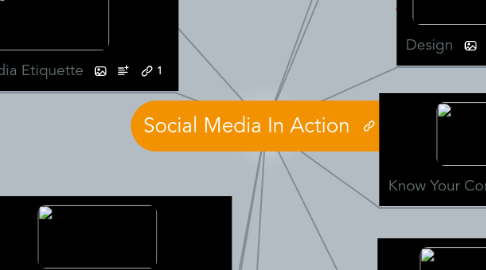 0.0
stars -
0
reviews range from
0
to
5
Stomp with the big dogs!
What do I mean?   Find a company or brand that is very successful in the same niche as you. JOIN THE CONVERSATION! If you are genuine, you will find that others are speaking for your business! "Our head of social media is the customer."
post a comment on a Facebook page
retweet
guest post on a popular blog
Execution Time!
On Twitter I like to use the Advanced Search Tool. It can be as simple & detailed as you like.  It is very user friendly. I have attached the link.   On Facebook you can type a topic in the search box at the top of your Facebook page.
Social Analytics
Analytics is a great way to see who is listening to you. By knowing how effective your social media program is puts you in the position to continue to critique it and promote more effectively.   You are able to see who is clicking your links, sharing, recommending, etc. Your ultimate goal is to convert a % of your audience into paying customers!  
Management Tool
Management tools are a great way to manage your time.  You are able to schedule updates, posts, tweets, etc. across all of your channels. Hootsuite is one of the best out there.  It offers analytics, it's user friendly, and it's Free! Another one is Crowd Booster (also free)
If it is not going to be you...it is very important to designate a person that will operate all of your channels. The worse thing that you can do is to create channels and have no activity.  This is the quickest way to lose your audience.
Images, Images, Images, as much as possible along with the written content.  In my experience with social media anytime I have included a picture with a written post...I've gotten the most interaction. The fact that images get the most interaction seems to be the general consensus when it comes to marketing via social media. Also provide relevant & useful content.  This will draw your audience back to your channels. The sky is the limit as far as I am concerned. freebies contests coupons polls Have fun!
What do you like to do?
Do you like creating videos? (think about a Youtube channel) Are you a writer (a blog) Musician I ask you to think about this because if you are going to manage your social media pages...you are more likely to create regular content if you do something you enjoy. Remember content is very important!
Know Who You Are!
If you already have in mind what your goals are via social media for your brand/business you can avoid the stress of creating different profiles online without no rhyme or reason. Figure it now! Not later!
How relevant are you to your community?
Do you know your field? Do you add value? Are you solving a problem?
Who is your customer?
By knowing who your audience is, it will make it easier to put your social media strategy together (gender, age, location, ethnicity, etc.)
What are they saying about your industry/brand?
Be ready to handle negative feedback regarding your niche! Research! Research! Research! Google is a great way to start, advanced searches on twitter is great because you can hear what is going on in real time.
Where are they?
  What channels are they on? You don't have to be on every social media channel known to man.  It really is a trial & error process.  New Image Social Media Services Big 3 is Facebook (of course), Twitter, & Google+   Honorable mention; Linkedin
Know Your Competition!
How do they rate? Are they considered one of the best in the field? What are they saying? What tactics are they using? How do they market to their customers? What can you do to set your company apart? What can you learn from your competitors?
Average Company
Pretty Good Company
Superb Company
Think outside of the box!  If you are a business owner...you are already on your way. Of course your goal is to make a profit from your business/brand but be open to to other avenues as well.   A great way to earn $ is by monetizing your social media channels. Once you start effectively managing your channels and you see that you are able to cause your audience to move to action; you are ready. There are sites that will pay you money simply by getting your fans to click a link.
Results
Key things to keep in mind.   Don't follow and unfollow on Twitter (unless someone unfollows you) Don't like and unlike a Facebook Page (just plain rude) Don't Tweet someone a plain link with no description, introduction, etc. (clearly it's all about you) Don't promote yourself on someone's else's Facebook Page. Don't strictly use your channels to promote yourself. Don't create social media channels and not be social!!!!! Don't post updates with typos (are you really paying attention or interested in your audience?) Do create strong relationships online by offering something of value (free is always good). You gain trust by solving others problems. Do give someone else kudos on their social media channel. Do follow those that follow you. Do thank those that stop by & check out your Facebook Fan Page Do share yourself.  Don't hide behind your brand or you will turn potential fans or consumers off. Do respond to comments in a timely manner. Do care about the visual aspects of your social media channels (professional folks)  
Your channels design should look professional and be consistent across the board.     Logo Tagline Colors  
If you have any questions or concerns regarding any of the information that I have provided.  You can call me direct at 678-250-3170.   I sincerely thank you for your time,  Tricia Sanders
Tricia Sanders, Social Media Mgr.
  Tricia Sanders, Social Media Manager Phone 678-250-3170 Email: socialrelevancenim@gmail.com
Grow Your Social Media by using Effective tools
I highly recommend mailchimp! Especially for small businesses that don't want a lot of overhead.  It's a free email marketing service with great features.  You are able to create professional looking emails to send out to potential customers.
Directory submission is a great way to get your profile in front of business owners/artists/brands such as yourself.  I highly recommend Twellow.   You can always search Google to find other directories such as Twellow. GOOGLE BABY!
Sites such as this effectively offer you different ways to get likes for Facebook, Twitter follower, Google+, Retweets, Youtube subscribers and sooooooo much more. Try them it out for yourself and you will see results immediately.
Good ole' fashion networking
The best way to get organic fans on your social media channels is by face-to-face contact.  People get a better feel of who you are and you can quickly exchange information.   Tip!  QR Code...if you don't have one...you should get one. Smartphones are here to stay and if you meet somone at a networking event they can quickly scan your qr code with their smartphone and Voila! they have accessed your info.   they can like your Facebook right then & there they can subscribe to your email list right then & there they can follow you right then & there they can share your website right then & there It simply depends on how your qr code is formatted.