CALI 2012 TOPICS
by Lloyd Carew-Reid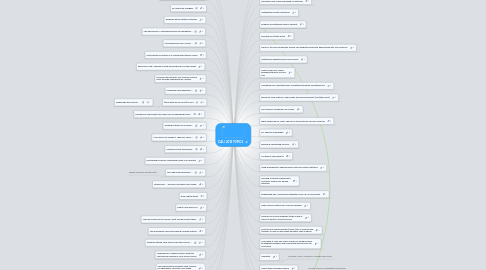 1. Collecting State Court Files: ...
2. Dumbing Down the "Smart" Classroom
3. Building Online Courses and Course content
4. WordPress as CMS II: Implementation and Customization
5. A critical look at outsourcing services to central IT and the cloud
6. LexisNexis Law School Publishing "E"nitiatives
7. An Update on eLangdell
8. Metadata for Online Collections
9. Building a Record with E-Portfolios
10. Powerful Presentations With-or Without
11. The Afterburner 2: Optimizing Drupal and Wordpress...
12. Reaching Out to the World
13. Storyboarding a CALI Lesson:...
14. From DIY to Semi-Homemade: Should You Integrate Third Party Applications Into Your Services?
15. Cost-Effective Creation of In-House Instructional Videos
16. Institutional Repositories for Law Schools
17. Big Data or How I Learned to Stop Worrying and Love the Corpus
18. How to Pimp your TWEN: Engaging Students on Their Turf
19. Teaching Law Students 21st Century Practice Skills Through Coding with A2J Author
20. Something Old, Something New, Something Borrowed, Something Gnu
21. Disrupting Legal Education:...
22. ExamSoft: New Features, New Trends, and Announcements [Invitation Only]
23. $50!!! what do you need $20 for?
23.1. Technology that Counts: ...
24. The Crimprof Multipedia Turns Three
25. Moving your law reviews to an open-access publishing model...
26. What Should We Try Next? The Life of the Electronic Services Librarian
27. Thinking Outside The Cylinder...
28. DIY eBooks! A Workshop
29. If You Offer It & Market It, They Will Come: ...
30. Building & Maintaining SCOCAL
31. Selecting course technology...
32. You think it, we'll build it!
33. Using Wikispaces to Share Reference and Circulation Statistics
34. Maintaining Professor Scholarship on the TJSL Website
35. Teaching Contract Drafting with Contracts Filed in SEC EDGAR Database
36. The Legal iPad Revolution: ...
36.1. Debbie Ginsberg, Chicago-Kent
37. Bridging the Gap: Technology Integration from a K-12 Perspective
38. XtraNormal . . . Good for More than Just Laughs
39. Open Source Solutions for Journal Publishing
40. DMR: Digital Media
41. Moving Your Clinical Programs to the Cloud: A Lesson in Politics, Policy and More
42. How to Give Good UI?!
43. Convert Your Course Website (Online) Into A Chrome App (Offline), Or Why an App Might be Better Than an eBook
44. Learning Centers in the Library: What can we do with them?
45. If You Build It, They Will Learn: Using Self-Paced Modules to Integrate Academic and Professional Skills Across the Curriculum
46. Self-Assembled Video Recording & Security Options
47. Assemble the Big Stuff and Occupy the Process: ...
48. Hydratext
48.1. Christian Turner, University of Georgia Law School
49. Looking Back, Looking Forward: What We Learned from Building a 100% Online Course
50. How to teach a blended course
50.1. Norman Garland, Southwestern Law School
51. IPv6 - A Practical Introduction for the Rest of Us
51.1. Michael Sparks, Louisiana State University Law Center
52. 20 FREE & ONLINE Technology Tools to Support Teaching & Learning
52.1. Additional tool to check out, MeetingBurner.com
53. The CFR meets the Semantic Web: Lessons for Developers, Librarians, and Linked Open Data mavens
54. Cultivating Creativity: How to innovate, create, and get out of your own way while doing it
55. Janelle Beitz's Blog about CALIcon12 Topics