Sept 26th - 3 Technology and Innovation Session Session
by
Alexis van Dam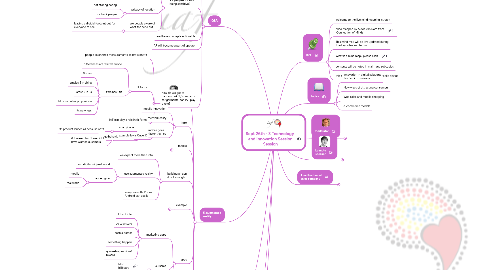 0.0
stars - reviews range from
0
to
5
Sept 26th - 3 Technology and Innovation Session Session
5. augmented reality
Remco Vroom
intro
mobile
building an app it not enough
example
apps
socialmedia
wrap
Q&A
about to size, tech is advancing, size are an issue online
AR peoples location being sensitive?
are these concepts actionable
AR will become a part of apparel
how do we get to harmonized fit/ standards for garments, can IAF play a role?
4. how does the consumer get the right size in the shop?
Ed Gribbin
combine mike with frank
new tech trend
alvanon
consumer
why is size a problem?
solve
solutions
examle Markls & spencer
alva kids itunes app
where we going and how we get there
3. What is Additive Manufacturing?
How have digital supply chains evolved and what is their impact on the way products are designed, sold, manufactured, and distributed? How does Additive Manufacturing fit into a totally digital supply chain? What technologies are driving the movement to Additive Manufacturing? Which industries are already adopting Additive Manufacturing technologies and processes? How might the Apparel Industry be impacted?  
Mike Fralix
future
fashion
loss of lim
future of apparel
2. Inspiring and Enabling Creativity through Technology
2. Frank Bober
notes
Inspiring & Enabling Creativity
1. multi-channel sales company
He will highlight several best practices of organizations who developed from a single channel retailer towards a multi-channel sales company. Not only functional examples will be given but also the organizational and change management side will be discussed in detail.
Michel da Silva
1 unic
2 omni channel mgmt
3 best practises case The Look
Case The Sting
4 3 characteristics ofo mni channel players
info
welcome to the live mind mapping stream
This mind map will be live updated during the keynotes and forum
contents will be noted in main and subtopics
this mind map can be viewed on a mobile device
topics
Innovation in digital solutions for fashion business
New ways of attracting consumers
Web sales and mobile shopping
e-commerce models
moderator
Braz Costa
focus
expert panel
keynote speaker
Joachim Hensch
online, offline and back
online shops & digital offline copies
mass customization via internet - make to order
size chart vs fitting room
where are your goods
socialmedia
brand networking advocacy
conclusion