Should I delegate this task?
by Caitlin Hughes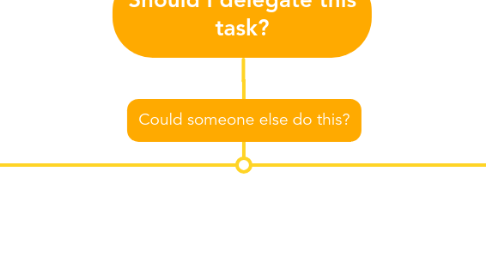 1. Could someone else do this?
1.1. no
1.1.1. Could I teach someone to do it before the deadline?
1.1.1.1. yes
1.1.1.1.1. Would this have a negative effect on quality?
1.1.1.2. no
1.2. yes
1.2.1. Do they have more time than me?
1.2.1.1. yes
1.2.1.1.1. Is there a special reason why I should complete this task personally?
1.2.1.2. no
1.2.1.2.1. Would someone else complete this task to a higher standard than me?