Learning 3.0
by
Willi Schroll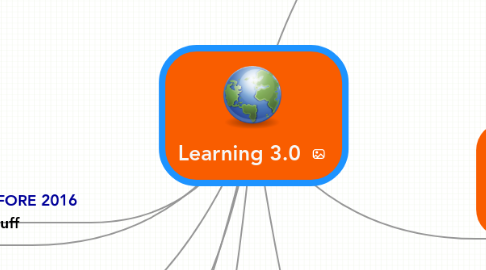 5.0
stars -
1
reviews range from
0
to
5
Learning 3.0
OER - Open Educational Ressources
List of Open Educational Ressources
OERCommons.org
Open Content
iTunes U 350.000 audio+video files
Quest to Learn - a school for digital kids. http://q2l.org/
Free Online Educational Ressources - Chung Collection http://bit.ly/oerchung
7 Things You Should Know About Open Educational Resources (EDUCAUSE.net)
About this Mind Map
permalink of this mind map - if you want to forward or quote: http://www.mindmeister.com/26144574/learning-3-0
permalink of this mind map - if you want to forward or quote: http://www.mindmeister.com/26144574/learning-3-0
Last changes on this mind map
Contribute and how
Who started this map?
Help / FAQ
Ring of Maps
STUFF BEFORE 2016
Inspirational projects and concepts
Bonus tracks
"Top 100 e2.0 Education 2.0 Sites"
Facebook groups around change in edu + new paradigms
Featured tools in 2012
Videos + links concerning future learning (added 2011+2012)
Archived stuff
Let's do it – New Realities (remarkable newest updates on the map)
Current crisis affects education
Planet School Network. Efficient global change. http://planetschool.net
Watching and predicting the "social wave" (including "Learning goes social" http://socialforesight.wordpress.com/
Learning 3.0 Trends, Drivers, Thoughts
Seth's Blog: Education at the crossroads http://sethgodin.typepad.com/seths_blog/2009/08/education-at-the-crossroads.html
Web 2.0 - Education 2.0 related + helpful
Connexions
Sclipo.com
to list a site here is not meant as a recommendation, but maybe one can learn from the site how to do it right, i.e. desgn patterns etc.
Moodle
Online Video Lectures
1. MIT Open Courseware (OCW): http://ocw.mit.edu/
Comprehensive repository of materials from many classes at MIT.  However, there is little course-to-course standardization and most lack user interaction/customization and focused visualizations.
2. Khan Academy: http://www.khanacademy.org/
Started by an MIT alum to help teach his cousins via YouTube, it now serves 1800+ courses in mathematics, science, finance, and history.
3. Berkeley Webcasts: http://webcast.berkeley.edu/cour..., also available as podcasts from iTunes: http://itunes.berkeley.edu/
4. Stanford Engineering Everywhere (SEE): http://see.stanford.edu/default....
Another collection of lectures from a small private school across the bay.
5. Udemy: http://www.udemy.com/
User-generated videos on a broad range of topics.
6. Multimedia Education Resource for Learning and Online Teaching (MERLOT): http://www.merlot.org/merlot/
Links to a number of great resources for both learning & teaching across a range of academic disciplines.  Includes guides, videos, and visualizations, though organization could be much better.
7. Periodic Table of Videos: http://www.periodicvideos.com/
A Mendeleevian repository of youtube videos about each element.  Pretty cool.
8. Academic Earth: http://academicearth.org/
Aggregates and organizes online video courses - includes materials from many of the above resources.
9. Nixty: http://nixty.com/
Similar to Academic Earth, tries to make free online content more organized and accessible.
Free Textbooks
1. Flatworld Knowledge: http://www.flatworldknowledge.com/
Still building up its inventory, but will hopefully incorporate interactive elements into its free electronic textbooks.
2. WikiBooks: http://en.wikibooks.org/
Relatively few finished textbooks, but if they can achieve 1/10th the success that Wikipedia has it should be quite interesting.
3. ChemWiki: http://chemwiki.ucdavis.edu/
Texts geared towards chemistry education.
Interactive & Personalized Courses
Interactive & Personalized Courses
1. Carnegie Melon Open Learning Initiative: https://oli.web.cmu.edu/openlear...
Includes some downloadable files, as well as periodic quizzes to benchmark progress in a range of subjects.
2. EduFire: http://edufire.com/
Sign up for direct lessons with user-rated experts.  They also offer some more traditional courses as well as flashcards (not all lessons are free).
3. Better Explained: http://betterexplained.com/
This is primarily text-based, but the author does a good job of breaking concepts down in the way he would've liked to have had them explained to him.
4. Journal of Visual Experiments (JOVE): http://www.jove.com/
This is more geared towards biological experiment education - but is definitely useful for scientific endeavors.
5. IBM Courseware: https://www.ibm.com/developerwor...
Though primarily software/IT oriented, they seem to link to a number of valuable resources.
6. MIT Electricity & Magnetism (8.02T): http://web.mit.edu/8.02t/www/802...
An experimental course format that offers some great supplementary material, including comprehensive notes and interactive visualizations.  I think more courses should offer material like this.
Thanks to Rick Henrikson (quora)